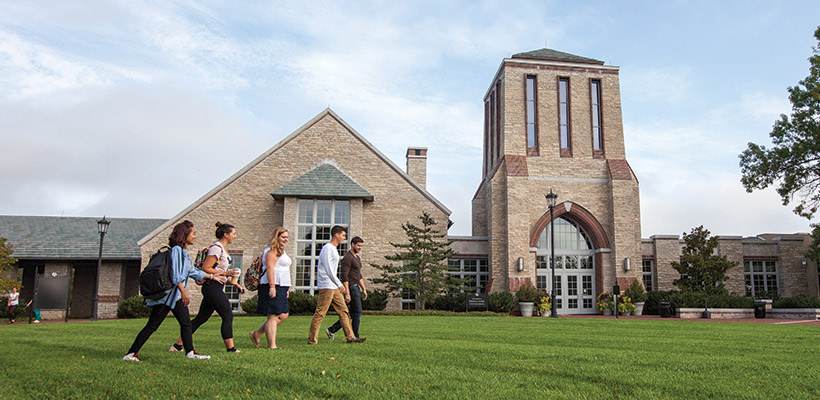 Virtual Tour
To get a feel for what our campus is like from anywhere in the world, take the online tour! The tour slideshow will let you explore our campus in depth with information about our academic buildings, residence halls, and athletic facilities, and gives you an idea of what life is like at Bryn Athyn College.
Our spacious, 130-acre suburban campus is located just north of Philadelphia, in Bryn Athyn, Pennsylvania. The stunning Bryn Athyn Historic District is just across the street from our state-of-the-art academic facilities and beautiful residence halls. Go behind the scenes at the Mitchell Performing Arts Center, get a glimpse of the medieval architecture of Glencairn Museum's Great Hall, and enjoy the stunning views from our LEED certified Doering Center for Science and Research.
Residence Life Facilities
Take a look at our residence halls, conveniently located in the heart of campus, close enough to the academic buildings for a short walk to classes, yet overlooking the spacious fields.
Campus Map and Information
For street addresses and contact information for our campus facilities, browse through our facilities directory and check out our map of campus.