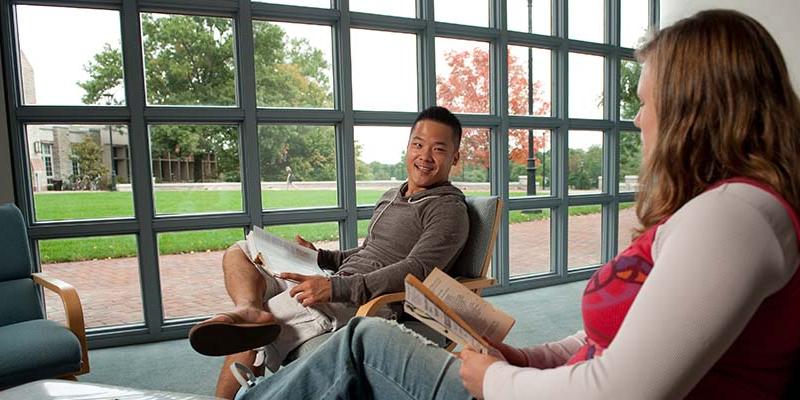 Friends of the Swedenborg Library
The Friends of the Swedenborg Library is an organization that was founded in 1989, with a mission to "raise awareness of and interest in the Swedenborg Library as a repository for documents and publications about the New Church and as an important resource for scholars worldwide; and to support the Library in providing resources and services for students and faculty at Bryn Athyn College and the Academy of the New Church Secondary Schools."
Uses of the Friends of the Swedenborg Library
The Friends of the Swedenborg Library work to:
Raise awareness of and interest in the Swedenborg Library as a repository for documents and publications about the New Church and Emanuel Swedenborg as an important resource for scholars worldwide.
Support the Library as volunteers—providing assistance in the day to day activities of the Library.
Support the Library financially—helping to obtain equipment, supplies and materials that in turn, help the Library to serve the students and faculty of Bryn Athyn College and the Academy of the New Church Secondary Schools.
Encourage the use of the Library by the local community: drawing them in to enjoy art exhibits and programs presented by faculty and guest speakers.
In the decades since its founding, the Friends of the Swedenborg Library have donated more than $130,000 to the Library. Recent donations have supported many projects, including:
Added cafe style tables and chairs on the main level
Upgraded lighting in the "Art Speaks Volumes" gallery corridor
Installed a computer kiosk on the upper level
Improved 'north door' access with automatic-open capability
Reinstated and remodeled the 'Friends Room' for events, classes, and Friends of the Swedenborg Library Used Book Sales
Acquired materials for new college majors
Purchased Eighteenth Century Collections Online, a full-text, primary source database covering Emanuel Swedenborg's lifetime
Added new furniture for new student study lounges on the upper level of the Library
Installed compact shelving of the special collections: Swedenborgiana, New Church Collateral Literature, Rare Books, and the Archives
Commissioned a study on library space needs conducted by Cohen Associates in April, 2010
Purchased an outdoor book-drop to receive used book donation.
Advocated for better Library signage on campus