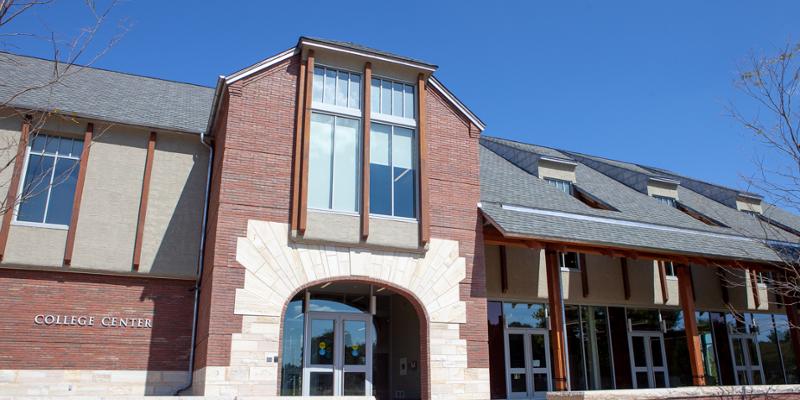 College Center
The Bryn Athyn College Center is the newest addition to campus. This perfect spot lends itself to students and their experiences at Bryn Athyn, offering many resources at their disposal. This 30,000 square-foot building serves as a hub for co-curricular activities, student life and student government association offices, a campus store, and more. Additionally, summer camps, company retreats, small group meetings, and other rental agencies can utilize this building for their many occasions and events.
Fitness Center
The 4,000 square-foot fitness center features state-of-the-art equipment, providing a stimulating place to work out as well as provides the college's many athletic teams an area to train and hone their craft. With an abundance of machines available for cardio and weight training, there are many options for everyone. Our Lions athletes can get into the spirit for a game in this bold and vibrant setting. The versatility of this center is further promoted by its proximity to residence halls and educational buildings, allowing students to easy access its many functions.
Lion's Café
This made-to-order eatery overlooks the General Nelson athletic field, making it a perfect spot to watch our Lions play and for families and fans to grab a meal before or after a game. The adjacent patio is perfect for dining alfresco or just enjoying the fresh air. Our gourmet café offers a delicious array of food made with quality ingredients and provides another avenue for quick, easy, and healthy meals. It's engaging atmosphere is a comfortable place where members of the Bryn Athyn community can interact by working in one of its many areas, or simply enjoying a coffee.
Video Game Lounge
Gamers will be thrilled with our new gaming lounge. With areas for individual play as well as large screens for groups to challenge each other. This modern lounge makes students feel right at home with its comfortable couches and ergonomic chairs. Bright large windows add for refreshing sunlight, while the shades are an option that can be drawn for the more intensely focused matches. This space encourages students to partake in healthy video game competitions as well as campus bonding.
College Health Center
Our new college health and wellness center is the perfect place for students to get the care and medical attention. This section of the College Center has multiple private exam rooms for physical illness or injury, and counseling rooms for continued dedication toward mental health. The health center is located close to the residence halls with easy access to put both students and parents' minds at ease. Partnered with Abington Jefferson Health, our health services are able to provide the best care possible.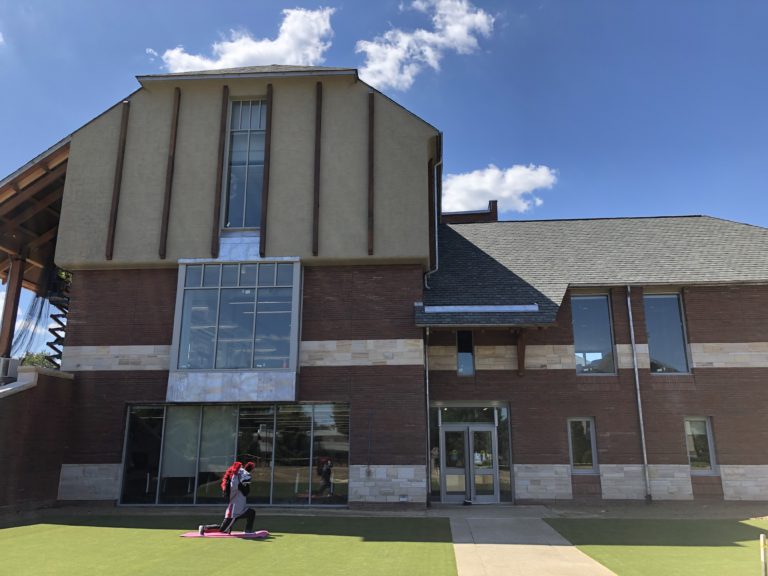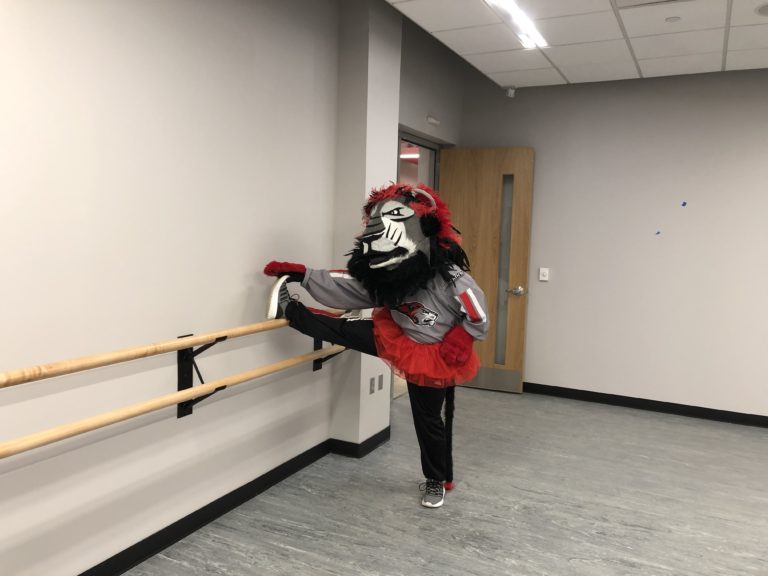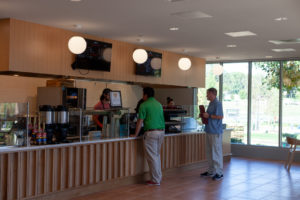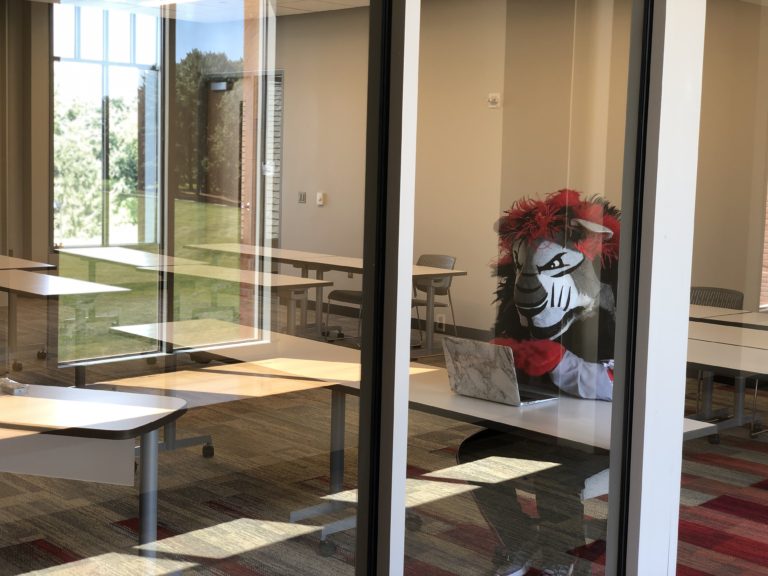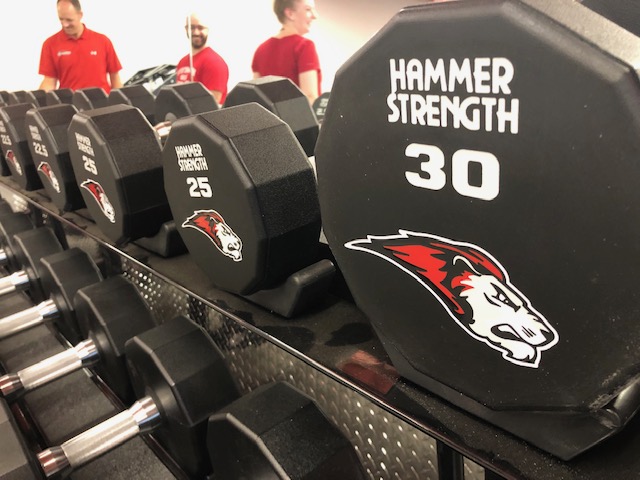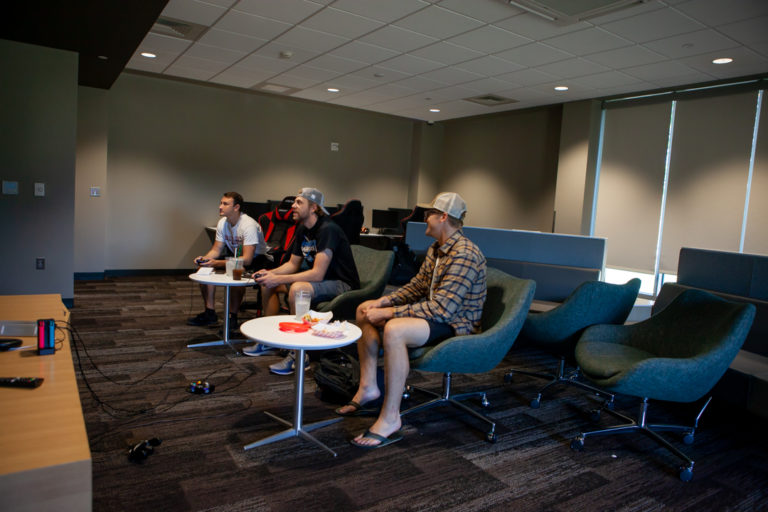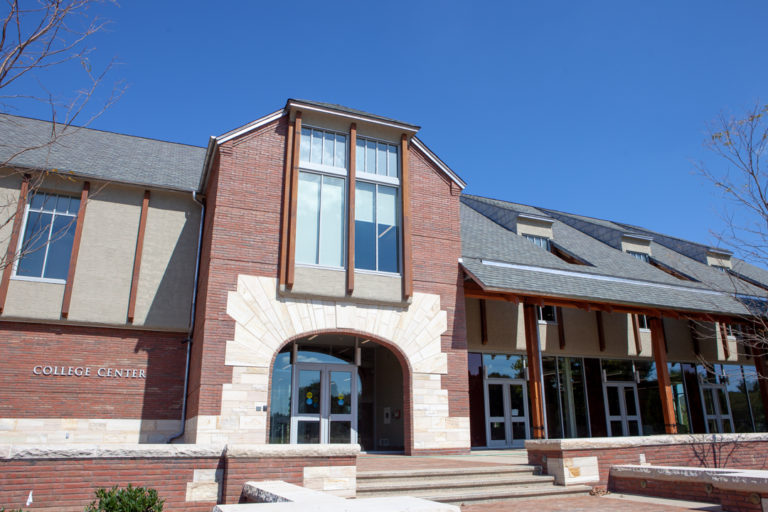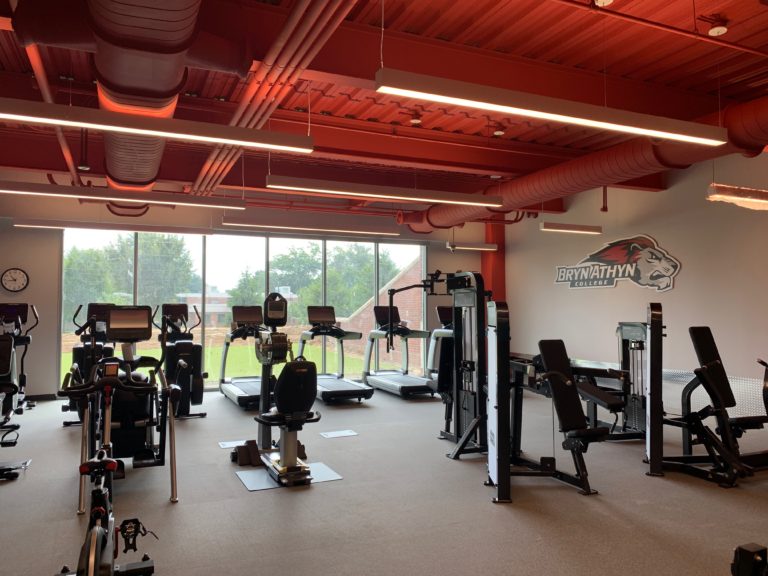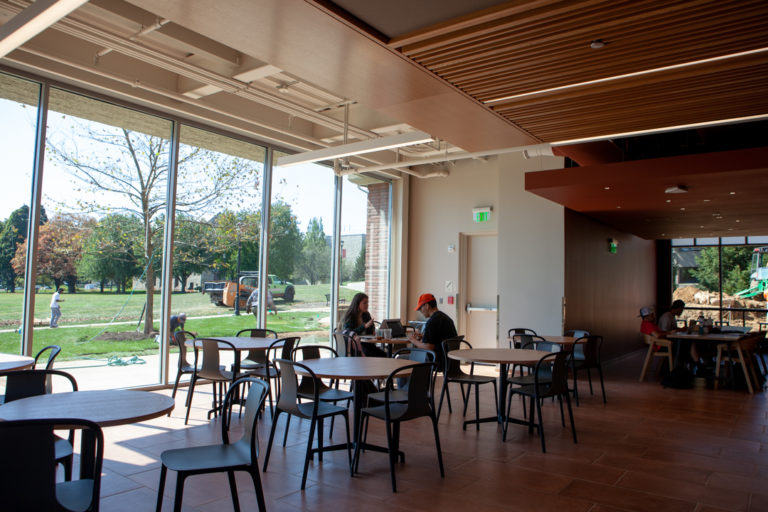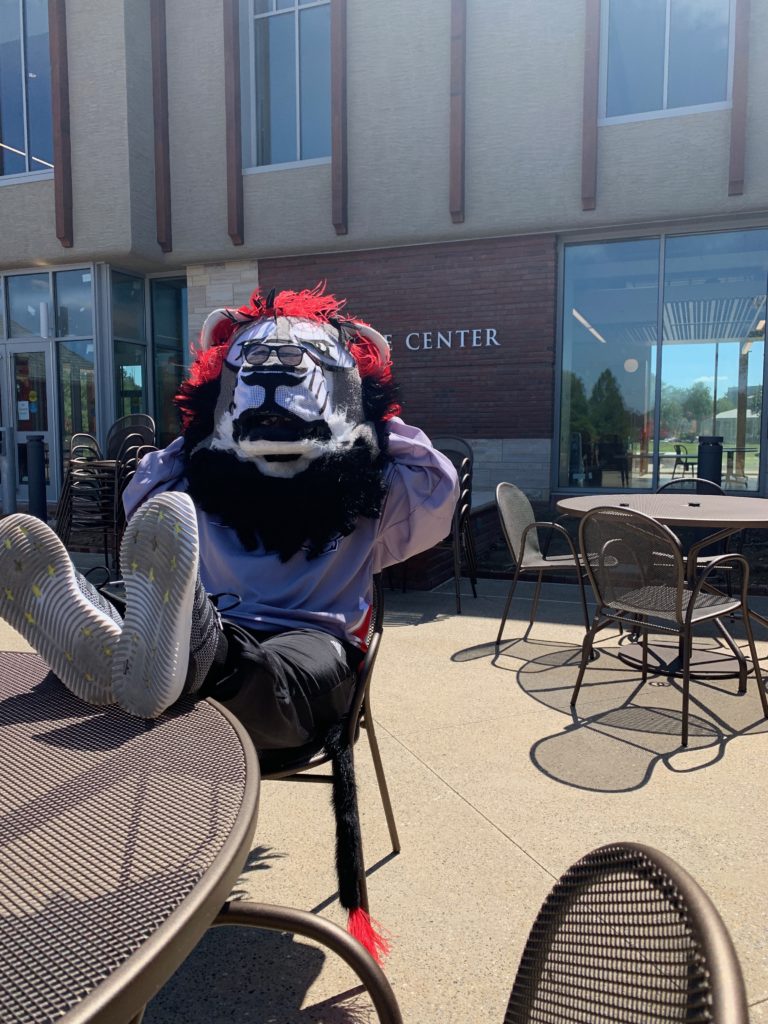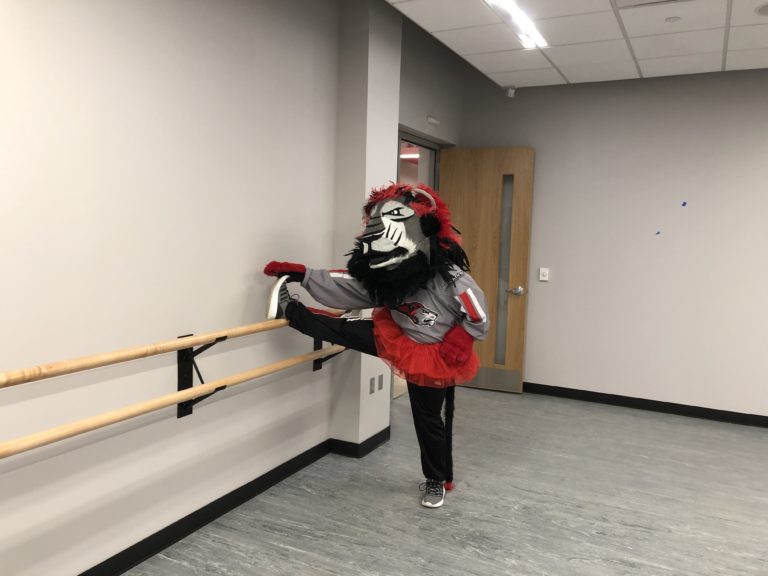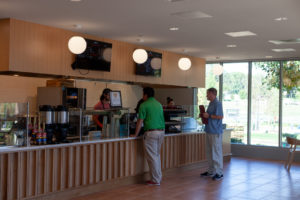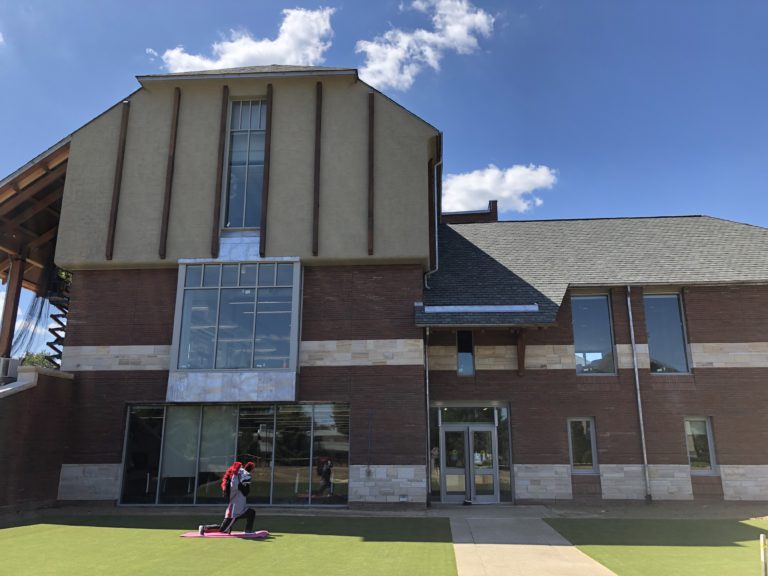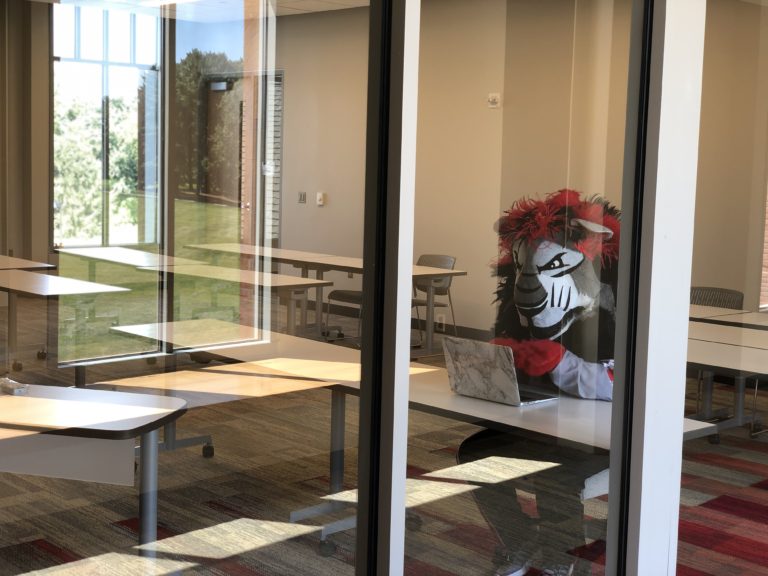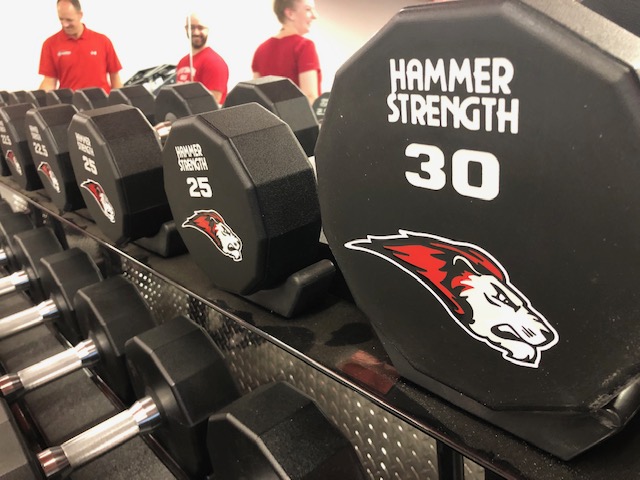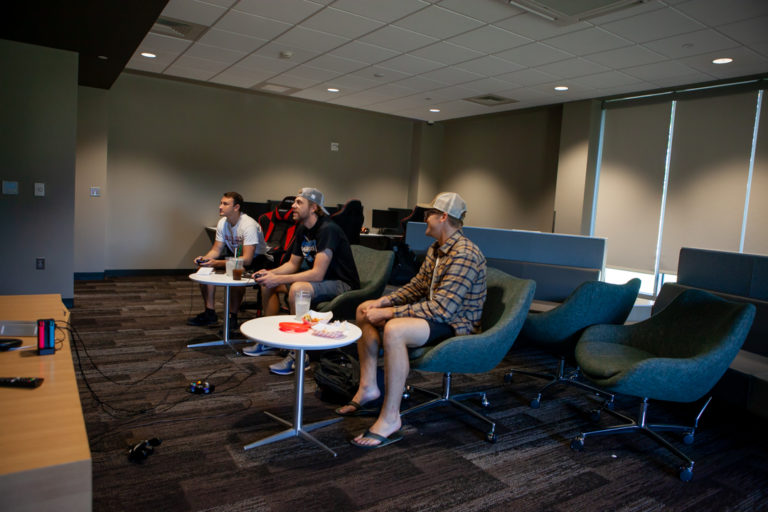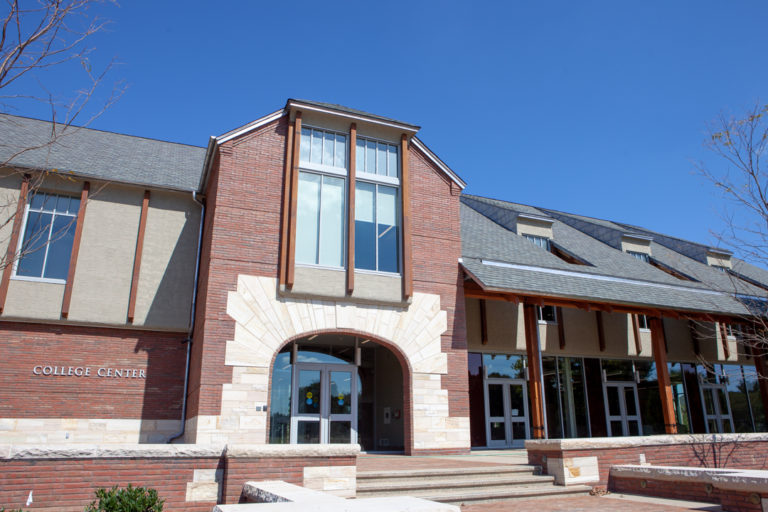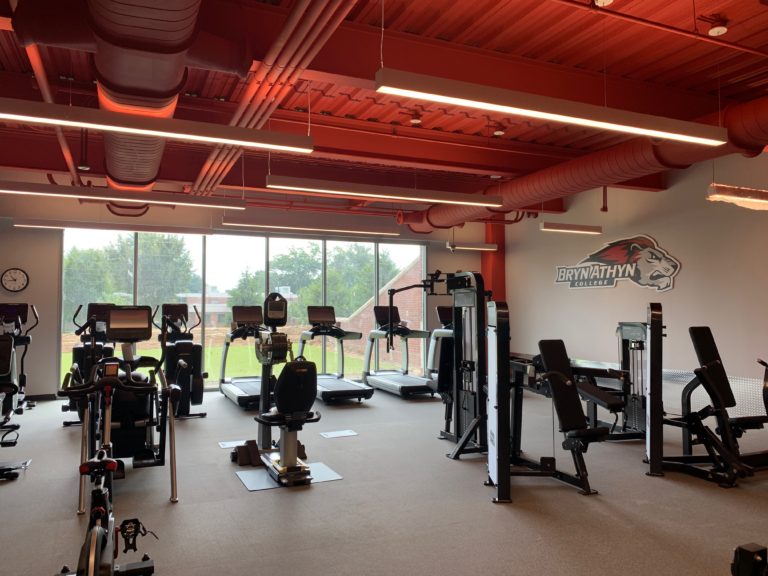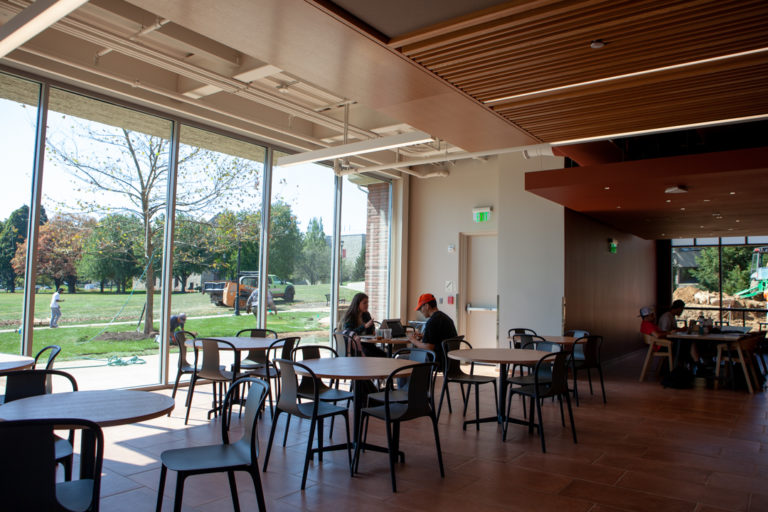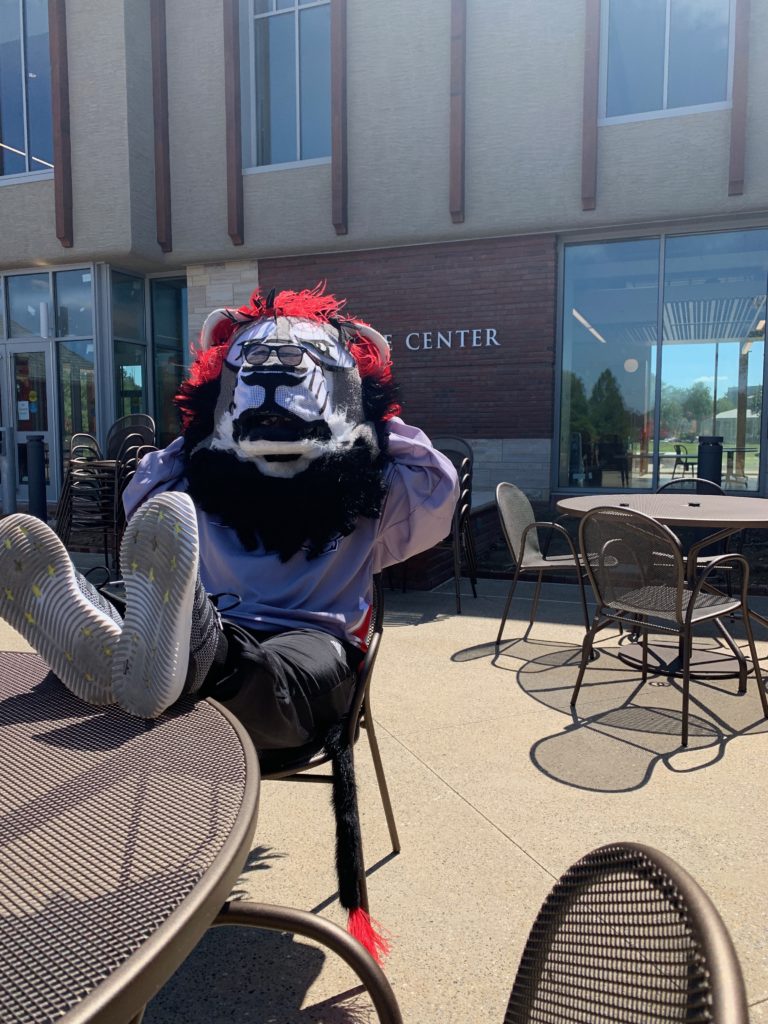 Other features of this building include:
Dance Studio with mounted ballet barres lining the room, mirrored wall, and built-in sound system to serve Bryn Athyn's many talented dancers.
Student Life and Learning houses offices and spaces for our Student Life team, student government, and campus clubs to plan events and stay organized.
Stage Area perfect for poetry readings, open mics, talent shows, small plays, and other fostering of student and college community bonding with the use of live performances.
Classrooms with ample seating, tables, and audio/visual equipment for large groups or small meetings.
Locker Rooms to aid our athletes and students, both men and women's locker rooms feature multiple individual showers for after a workout or game, lockers for secure storage of items.
Outdoor Turf Area with comfortable life-like turf and wide space is useful for yoga, warm ups, organized games, or casual athletic games with friends.
Book Store Kiosk where students, alumni, and proud parents and friends can get their BAC gear here to help support our school and its athletic teams.
Lounges for student bonding and relaxation, with plenty of tables, chairs, and couches, these spaces create a healthy environment for studying, watching a movie, or simply hanging out with friends.