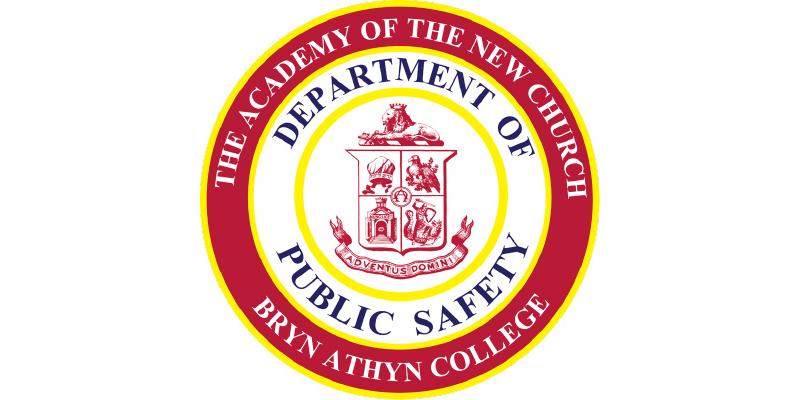 Department of Public Safety
Bryn Athyn College's Department of Public Safety provides comprehensive, professional, and responsive security and safety services. View the Annual Security Report (PDF).
Mission Statement
Our mission is to provide a safe and secure environment that is conducive to the various educational, religious, and secular activities undertaken on the Bryn Athyn College campus.
The priorities of the Department are protection of life; protection of property; enforcement of applicable laws, institutional policies, rules, and regulations; and preservation of New Church ideals.
Emergency Phone Numbers
Police, Fire, Ambulance
Police, Fire, Ambulance
9-1-1
Bryn Athyn Police (Non-emergency)
215-947-3131
Bryn Athyn Police (Business)
215-947-0118
Bryn Athyn Fire, Ambulance (Business)
215-947-1100
Security
Security On-Duty
267-502-2424
Utilities
CPO On-Call
267-502-2571
PECO Energy Emergency (gas/electric)
1-800-841-4141
Philadelphia Water Emergency
215-685-6300
Other
American Red Cross, Southeast PA
215-299-4000
Mobile Mental Health Crisis intervention
610-279-6100
Poison
1-800-222-1222
Road Conditions
5-1-1
Remember 2424
Public Safety can be reached 24 hours a day from any campus phone by dialing 2424. Call from off campus or a cell phone at 267-502-2424.
Resource Links