Title IX: Sexual Misconduct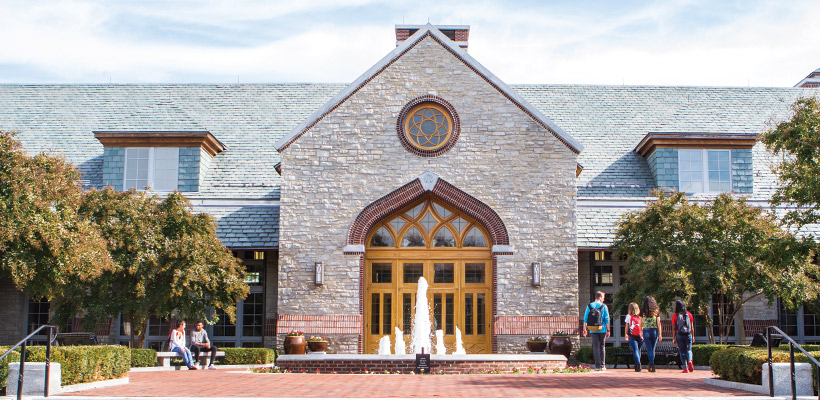 Bryn Athyn College's Position
Bryn Athyn College does not discriminate on the basis of race, color, national origin, sex,
disability, religion, age, veteran status, marital status, or other characteristics protected by law, in its educational programs and activities, admissions, or employment, as required by Title IX of the Educational Amendments of 1972, the Americans with Disabilities Act of 1990, Section 504 of the Rehabilitation Act of 1973, Title VII of the Civil Rights Act of 1964, and other applicable laws and College policies.
Bryn Athyn College, as an educational community, will promptly and equitably respond to all reports of sexual assault and harassment in order to eliminate the harassment, prevent its recurrence, and address its effects on any individual or the community.
What is Title IX?
Title IX of the Education Amendments of 1972, or simply Title IX, prohibits sex-based discrimination in all programs and activities that receive financial assistance from the U.S. Department of Education. Title IX states that:
"No person shall, on the basis of gender, be excluded from participation in, be denied the benefits of, or be subjected to discrimination under any academic, extracurricular, research, occupational training, or other education program or activity operated by a recipient which receives federal financial assistance."
Sexual Misconduct Defined
Sexual misconduct or sexual harassment is any unwelcome sexual advance, request for sexual favors, or other unwanted verbal or physical conduct of a sexual nature when one or more of the following conditions are present:
Submission to or rejection of such conduct is an explicit or implicit condition of an individual's employment, evaluation of academic work, or any aspect of a College program or activity
Submission to or rejection of such conduct by an individual is used as the basis for decisions affecting the individual
Such conduct has the purpose or effect of unreasonably interfering with an individual's work or academic performance, i.e. it is sufficiently serious, pervasive, or persistent as to create an intimidating, hostile, humiliating, demeaning, or sexually offensive working, academic, residential, or social environment under both an objective and subjective standard
Sexual misconduct includes sexual assault, physical assault, bullying and intimidation, stalking, and intimate partner violence.
To File a Report
You have the option to use the online reporting tool (Online Report Form) or calling the Title IX Coordinator (267-502-6038). Both have the option to maintain anonymity.
If this is a medical emergency, please contact 911 immediately
On-Campus Resources
Title IX Coordinator

Adele Douglas
Director of Human Resources

Investigator
Joe Metzinger
Director of Public Safety
Members
Traci Barney
Deputy Chief of Security and Safety
Marcy Latta
Dean of Faculty
Phillip Zuber
Secretary/General Counsel for Academy of the New Church
Suzanne Nelson
Dean of Students
Director of Athletics
Confidential Counseling

Coleman Glenn & Matthew Genzlinger

College Chaplins

267-502-2605

Confidential Counseling

Center for Health and Wellness

267-502-6077
Other Resources
24/7 Crisis Hotline - 1-855-634-4673
________________________________
Pennsylvania Coalition Incident Report Form
325 Swede St. Suite 2, Norristown, PA 19404
Hotline: 1-888-772-7227