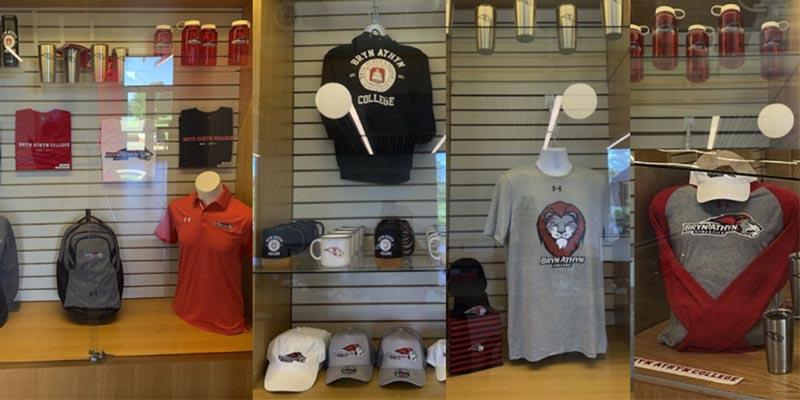 Campus Store
The Bryn Athyn College Campus Store is in the main lobby of the College Center next to the Lions Cafe. It's your one stop shop for supplies, BAC apparel, accessories, and more. The store accepts payment at the time of purchase in the form of cash, check, credit card, and Campus Cash.
For more Lions Apparel options visit our online athletic store or ask one of our staff for options to order onsite!
Store Hours & Contact
Monday, Wednesday, Friday : 11am-5pm
Tuesday/Thrusday: 9:30am-4pm
267-502-2612
2925 College Dr., PO Box 740
Bryn Athyn, PA 19009
Return Policy
Any item is eligible for return with or without a receipt as long as all parts of the item, including any tags or packaging, remain unused and intact.
Academic Course Materials
Current BAC students may visit Bryn Athyn College Online Bookstore to find their books by course and purchase them using credit or debit card, PayPal, buyback credit or book voucher credit. More information about our ecampus store, including student login info, can be found on our Catalog, Courses, and Forms.
---
Textbook Request Form– For Faculty Use Only