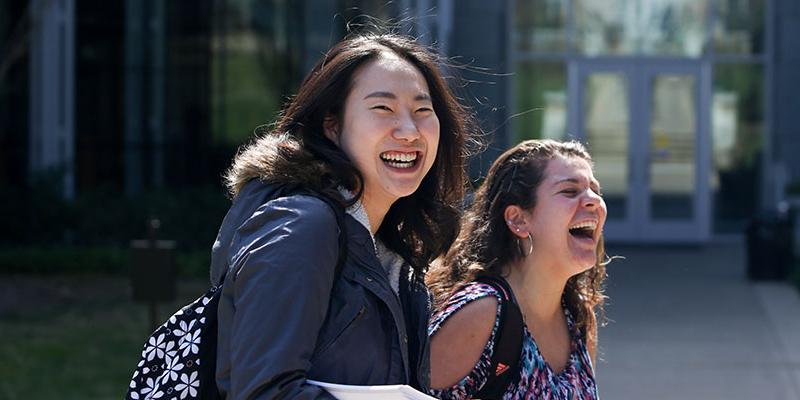 International Applicants
Bryn Athyn College values the diversity and richness of cultural experience that international students bring to campus. Currently students from 15 countries attend Bryn Athyn.
Application requirements for international applicants:
Completed Online Application (or PDF)
High school diploma, certificate, or record of examinations
Transcript(s) of courses, or subjects and grades
SAT and/or ACT
Recommendation (PDF)
TOEFL or IELTS scores
Proof of available funds: If you will be enrolling on a student (F-1) visa, you will need to demonstrate the availability of adequate funding to cover the cost of tuition and fees, room and board, and personal expenses for each year of enrollment. For the 2020-2021 academic year, required funding is $41,500 (US Dollars). Documentation will include:
Interview may be required
It is recommended that you apply for admission six to eight months prior to your intended start date, allowing ample time for visa processing in your country. International students typically enter at the beginning of the academic year in the Fall term (late August). Exceptions may be made for applicants who are native speakers or whose TOEFL scores reflect they are near-native speakers of English.
Test Of English As a Foreign Language (TOEFL) or International English Language Testing System (IELTS)
If English is not your native language, you should take the TOEFL or the IELTS at least one month prior to the application deadline. Have the test results sent to Bryn Athyn College. Our school code is 2002.
Minimum TOEFL score: 520 (paper), 190 (computer-based), 70 (internet-based)
Minimum IELTS score: 6
TOFEL or IELTS can be waived for a student who has studied for four years in an English-medium school where English is the primary language of instruction.