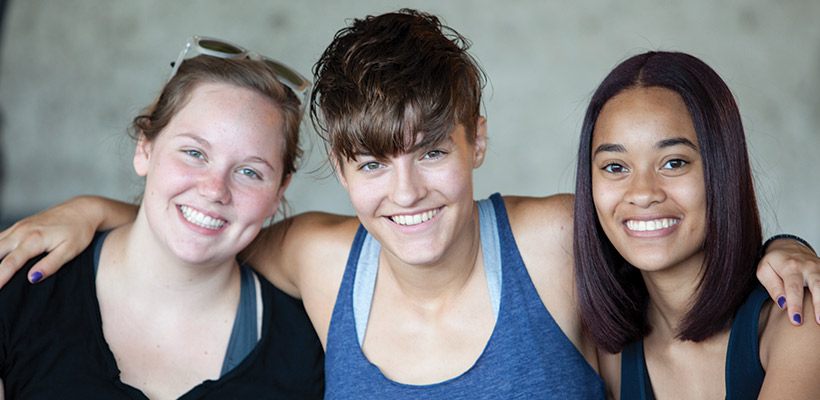 Transfer Students
Bryn Athyn College will evaluate and award credit for successfully completed college coursework from postsecondary institutions holding accreditation from any one of the six regional accrediting associations in the United States. Our policy generally awards credit at the same level as credit was granted at the originating institution (e.g., a first-year course will transfer in as 100-level, a second-year course as 200-level); there may of course be some exceptions to this. The college does not award credit for courses clearly intended to be a review of secondary school material; such as "remedial," "learning support," or "developmental." Included in this category are selected orientation and study skills courses, speed reading and note taking courses. For the same reasons, English as a Second Language courses are not eligible for evaluation or the awarding of transfer credit. Vocational courses are generally not eligible for evaluation.
The college will accept courses that are completed with a grade of "C-" (1.70) or higher. The college will not award transfer credit for courses that have not been completed (recorded as "I" or "In Progress"), nor for coursework from which the student has withdrawn ("W", "WP", "WF" etc.). The college does not award transfer credit for courses that were audited or given pass/fail grades (e.g. grades of "P", "S", "U", or "CR").
There is no limit on the number of transfer credits but there are a minimum number of Bryn Athyn College credits that must be earned before a degree is granted (62 for a Bachelor's; 31 for an Associate's). Courses accepted from institutions operating on a quarter system are transferred at 2/3 (or .667) value.
All international transcripts must be evaluated, course by course, by an approved third-party evaluation service. The student is responsible for paying any fees associated with this service. Recommended: World Education Services.
Specific Equivalent Courses
The College will award specific equivalent credit when an acceptable course matches one of the following Bryn Athyn College courses or when consultation with a department chair regarding specific cases suggests specific equivalence is appropriate. Some courses also satisfy specific Core skill requirements. See the full list of specific equivalent courses.