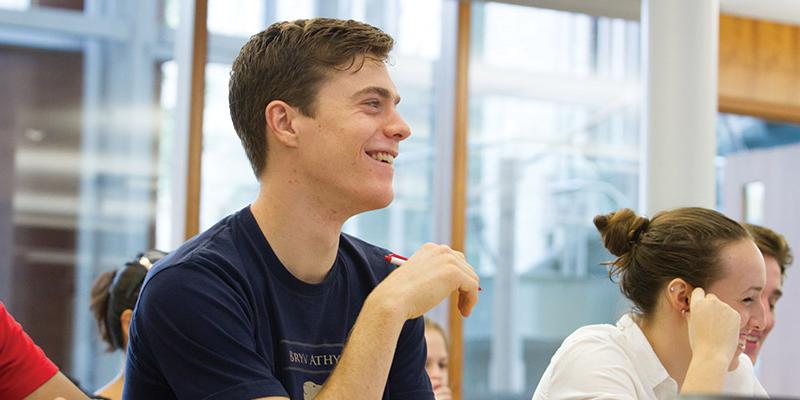 Paying Your Bill
To view your bill, get your Sonis ID number and pin number ready, and follow these steps:
Go to the Sonis website
Enter your 9 digit Sonis ID number and pin number. (If you have zeros in front of your Sonis ID number, make sure to enter all of them.)
Click on the "Billing" tab to view your bill for the current term.
Your annual tuition and fees are broken down into three terms. The due dates on the table below are for students who wish to pay on a per term basis. If you choose to enroll in a payment plan, you will receive payment dates for that particular plan. See Payment Options below.
Tuition Billing Schedule 2021-2022
Term

Billing Date (bill issued)

Payment Due Date(s)

Fall 2021

July 16, 2021

August 13, 2021
(finalize payment arrangements with Bursar)
August 26, 2021
(payment due in full for Fall bill)
Winter 2022
November 1, 2021
November 29, 2021
(payment due in full for Winter bill)
Spring 2022
February 7, 2022
March 9, 2022
(payment due in full for Spring bill)
Important Tuition Billing Schedule Details
If you are not following a payment plan your balance must be paid by the first day of each term. Non-payment risks losing your registration and/or your ability to start the term on time. Late payments may be subject to a $35 fee.
Payment Options for Tuition 2021-2022
Paying in Full: Pay your bill on or before the due date each term. See table above for due dates.

Go to https://mycollegepaymentplan.com/bryn-athyn/ to make a one-time payment online using your checking account or a credit/debit card (fees apply when using your card).
Pay with cash or check payable to Bryn Athyn College. Please mail checks to the attention of Bursar's Office at PO Box 462, 2945 College Drive, Bryn Athyn, PA 19009.
Pay your bill with Visa, MasterCard, American Express, or Discover. You may pay in person or call the Bursar's Office at (267) 502-2493 to make a payment over the phone.

Sign up for a monthly payment plan:

Nelnet Campus Commerce Plan: Enroll in a 10-, 9-, or 8-month payment plan through Nelnet Campus Commerce. Nelnet allows you to make regular online payments automatically or manually for a one-time set-up fee of $70. Single term payment plans are also available for students who start in winter and spring with a set-up fee of $50. Set up your Nelnet Monthly Payment Plan here.
Direct Arrangement Plan with Bryn Athyn College: Initiate recurring credit/debit card payments or an ACH withdrawal directly to Bryn Athyn College. ACH and credit card withdrawals will be processed on the 15th of the month, but credit/debit card payments can be tailored to suit your preference. If you would like to pay a specific amount on a regular basis, you may request a payment authorization form by e-mailing the bursar's office at bursar@brynathyn.edu. All payment plans must begin on or before September 10, 2020. Students that elect to set up a payment arrangement directly with Bryn Athyn College will be asked to sign a payment agreement after the terms have been finalized with the Bursar's Office. Payment plans made directly with the bursar office do not have any fees attached.

International Students: By partnering with Flywire, Bryn Athyn College offers a fast, convenient and secure way for international students to send payments. Students can make international payments with real-time currency conversion, while paying less in fees than what is typically charged by banks for direct wire transfers. This service offers 24-hour support in multiple languages. Please visit flywire.com/pay/brynathyn for more information.
Full-time employees of the Academy or General Church may elect to have their tuition payments deducted directly from their paychecks instead of using Tuition Management Systems. If your parent qualifies and wishes to pay all or a portion of your bill via this method, please fill out the Employee Voluntary Tuition Deduction Form. When calculating your deductions bear in mind that amounts are on a per check basis and they can only continue through the 2nd pay in April 2021. Students can also take advantage of payroll deductions once employed on campus.
Apply for a student or parent loan.Students eligible for federal student aid may qualify for a Stafford Loan or a parent PLUS loan. Loans offered via the federal student aid program usually have more beneficial terms and rates than private loans from a bank or credit union. Call the Financial Aid Office for more information (267-502-6000).
Tuition Prepayment Certificates that were purchased in your name can be used to cover your tuition and fees. Redeem certificates by returning them to the attention of the Bursar's Office, PO Box 462, Bryn Athyn, PA 19009.
If at any point during the year you have an outstanding balance and are not following a payment plan you will not be allowed to register for courses or receive transcripts and may be charged a $35 late fee for additional months the balance goes unpaid. Students having trouble making payments are strongly encouraged to communicate their problem to the Office of the Bursar and Financial Aid Office to help avoid punitive action.