Each year Bryn Athyn College faculty select a former student that they wish to recognize by means of the Distinguished Alumni award. Last year they nominated Marilyn Stroh. However, the Covid pandemic disrupted the usual celebration.
Marilyn Stroh attended Bryn Athyn College from 1954-1956. She then went on to attend the prestigious Juilliard School of Music in New York, NY and became their first student to graduate with majors in two instruments. In 1960 she was hired by the world-renowned Metropolitan Opera Orchestra for a lifetime appointment as a viola player, a position she still holds today.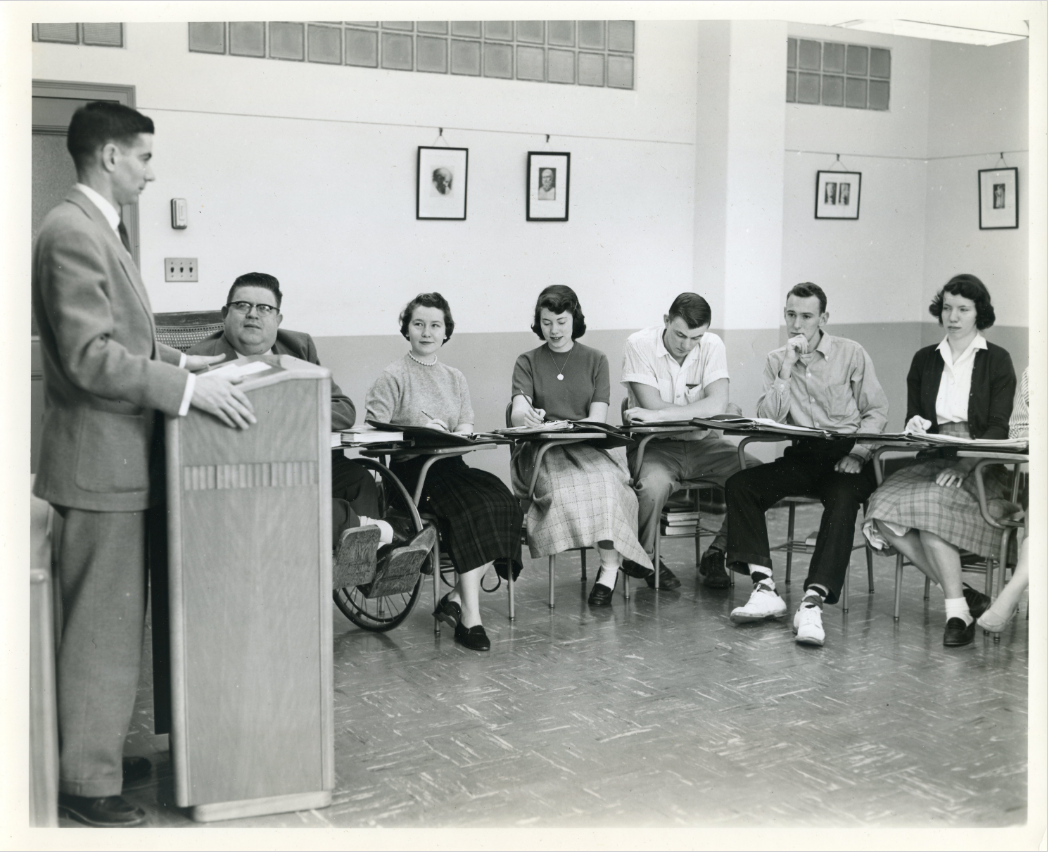 Marilyn (right) attends class at BAC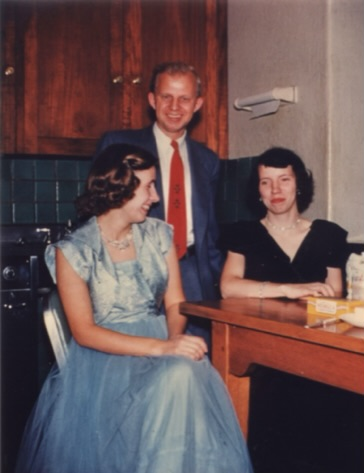 Marilyn (right) at a dance in Glencairn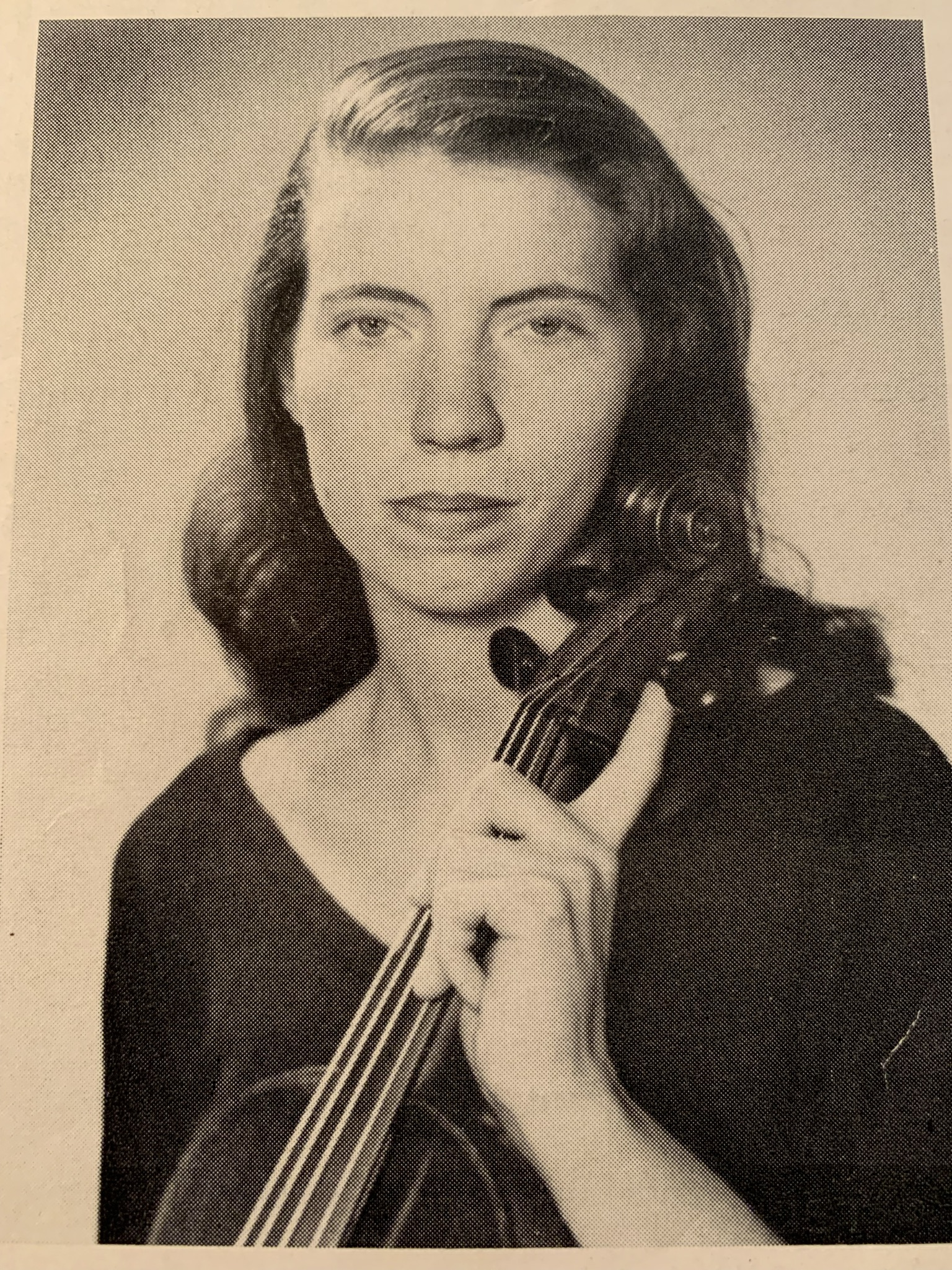 Marilyn as a student at Juilliard
Marilyn Stroh did not start playing the viola until she was at Juilliard. As a young child she lived in Kitchener, Ontario, Canada and grew up in a very musical family. She started learning the violin when she was just nine years old and continued her study of classical music on the instrument throughout her teens. However, when she attended Juilliard, there was a shortage of viola players. The school asked all violin students to take turns playing the viola to help fill out their musical ensembles. Stroh's hard work, talent, and dedication were recognized by her teachers. When the orchestra contractor for the Met called her in the spring of 1960 to personally ask her to audition, her Juilliard advisor encouraged her to try it. She had always pictured playing in smaller groups, but she agreed to try out anyway. The experience would be useful. Her musicality made her audition stand out and she was the second woman ever to be employed full time by the Metropolitan Opera Orchestra.
As a student at Juilliard, and especially as a member of the Met Orchestra, Marilyn Stroh traveled the world. She performed on several tours of Europe. She played at the World's Fair in Seville, Spain, at the World's Fair in Brussels, and in Japan. In the earlier years, the orchestra travelled mostly by train, later by airplane. Now the orchestra travels less frequently, but performances are broadcast in high definition to opera lovers in theaters all over the world.
Beyond her position with the Met, Stroh has enjoyed playing both violin and viola for many other audiences. She performed with the National Festival Orchestra in Stratford, Ontario for six seasons. While still in school, she was Principal Viola for the Canadian National Ballet. During her free time on tours, she would sometimes join colleagues in playing free concerts for children with disabilities. Stroh is still fond of playing in string quartets, her original vision for her career, and, when not rehearsing or performing, she frequently plays at weddings and funerals for her friends and members of her extended family. For over 60 years, she has played for both regular and festival services at the Carmel Church in Caryndale, Ontario and at the Bryn Athyn Cathedral. She has been a long-time supporter of New Church groups in northern New Jersey, New York, and Caryndale, Canada. So, it is with pleasure that Bryn Athyn College faculty and administrators honor her lifetime of achievements in the art of musical performance and her generous service to so many people in communities both here and abroad.