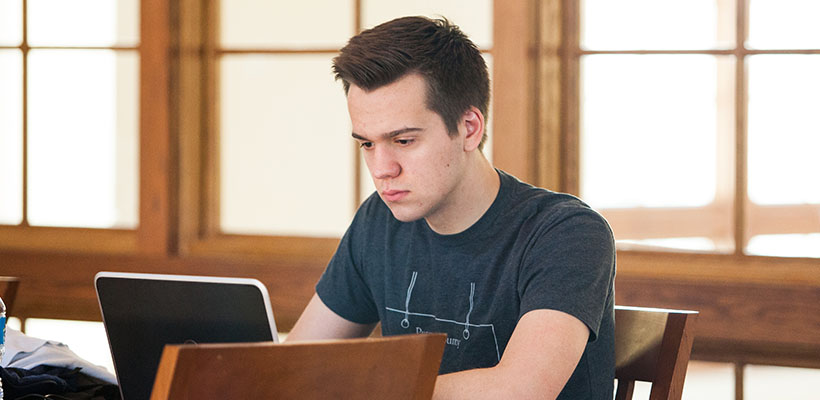 Applying For Aid
U.S. citizens and permanent residents applying for financial aid should submit the Free Application for Federal Student Aid (FAFSA) as soon as possible after October 1.
Click here to fill out the FAFSA
Bryn Athyn College's institution code is 003228.
FAFSA filers will automatically be considered for institutional grants; no additional application form is needed.
International students should submit an International Student Certification of Finances (PDF) to be considered for financial aid.
Applications that are received late will be considered, but institutional grants will be awarded only as funds are still available.
Applying For Different Types Of Aid
Financial assistance is available in many forms and most students are eligible for one or more of the following types of assistance.
Federal Financial Aid
Institutional Grants
Special Grants
Student Employment
Special Circumstances Appeals
Students with special circumstances that are not reflected in their FAFSA information may submit a request for additional aid consideration using the Dependent Student Special Circumstances Appeal Form, or the Independent Student Special Circumstances Appeal Form. Examples of special circumstances include unemployment, death of a parent, or unusually high unreimbursed medical expenses. Appeals requests are reviewed by the Financial Aid Committee.