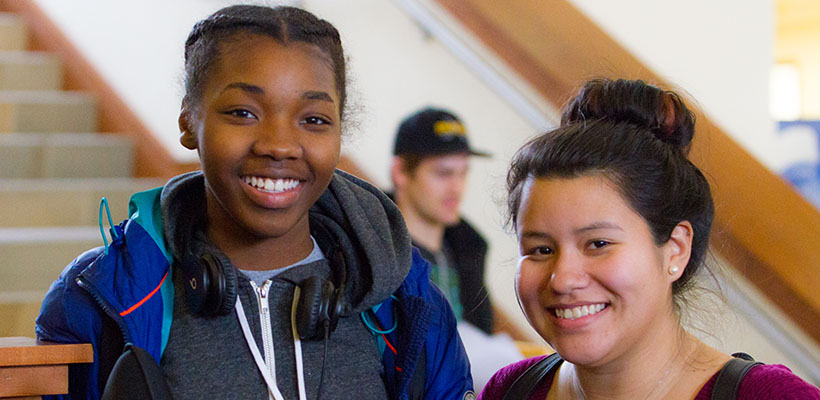 2020-2021 Tuition and Fees
2020-21 Summary of Fees (Undergrad)
Per Year
Per Term
Tuition

$23,697
$7,899
Fees

$1,752
$584

Total – Commuting Student

$25,449

$8,483

Room and Board
$12,606
$4,202
Laundry Fee

$75 ($50 Spring only)
n/a
*Single Room (waived for 2020-21 due to COVID-19)

$1,000
$333.33

Total – Resident Student

$38,130

$12,710

*Total Per Single Room Resident Student (rates adjusted for 2020-21 year)

$38,130
$12,710
Total Cost of Attendance 20-21 (PDF)
*Regular room and board charges for all resident students are $12,606 per year of three terms. Students who request and are approved for a single room will be charged an additional $1,000 per year of three terms. Requests must be made to and approved by the Residence Life Director. Due to campus requirement for 2020-21 year that all rooms be single occupancy, this single room fee is waived.

2020-21 Summary of Fees (Graduate)
Per Term
Per Credit
Masters of Education Tuition
—
$764.00
MARS Tuition
—
$764.00
Theological School Tuition
$6557.00
$479.00
Theological School Fees
$485.00
$35.00
Special Fees
Special fees for the 2020–2021 academic year are outlined below.
Due by May 1. All new students, including transfers, are required to submit a non-refundable enrollment deposit of $200 to reserve a place in the new entering class. Once a student enrolls, this amount is credited to the student's account.
Resident students are required to submit a housing security deposit of $250 prior to the first time they move into an on-campus housing facility. This deposit is used to cover any damage incurred to a resident's room during their stay on campus. If no damage or other charges are applied to this deposit when a student leaves campus (upon graduation, withdrawal, or change of resident status), this deposit will be refunded in full to the student. If charges have been applied, the remaining amount (if any) will be refunded to the student.
All returning students are required to submit a registration deposit of $100 towards the next academic year's tuition. Due by March 29th. This deposit is non-refundable after the due date and is credited to the student's account for tuition.
The total fee for part-time students is comprised of a tuition fee of $911 per credit and a comprehensive fee of $62 per credit. Students who register for less than nine academic credits per term are considered part-time students. This amounts to $2919 per 3 credit class. Students ages 60 or older may apply for discounted rate of: $455.50 + $62 per credit. This amounts to $1,552.50 per 3 credit class. [
Part-Time/Audit Registration Form
]
In addition to the tuition fee of $182.00 per credit, students are expected to pay the cost of any materials supplied to the auditor. In general, studio and laboratory courses are not open to auditors. This amounts to $546.00 per 3-credit class.
Auditors aged 60 years and older may apply to the Bursar (bursar@brynathyn.edu) for a reduction in costs for a tuition of $91.00 per credit (course materials don't apply to this reduction).
| | | |
| --- | --- | --- |
| | 2020-21 Rates per Credit | 2021-22 Rates per Credit |
| Auditor | $182.00* | TBA |
| Senior Auditor | $91.00* | TBA |
The graduation fee is charged to students receiving baccalaureate or associate degrees. The $100 fee for BA/BS recipients and the $75 fee for AA recipients covers the cost of diplomas, purchase of cap and gown and brunch during the graduation rehearsal. If you do not wish to walk during graduation, there is a $30 diploma only fee.
Students may apply for a bookstore voucher for a given term up to a maximum amount of $350.00 if their financial aid exceeds their charges for the term, so that they may purchase books and supplies in advance of their actual financial aid disbursement (which occurs 4 weeks into each term).
Eligibility Requirements:
All required financial aid documents have been submitted to the Financial Aid Office
Student has no outstanding balance due to Bryn Athyn College
Student has filed the FAFSA and has financial aid resources that exceed their charges for the term they are requesting voucher
Student is registered for classes
How it Works:
Temporary COVID relief policy: If a student is approved for a bookstore voucher, the approved amount will be refunded in a paper check form. Due to our current process, approved funds may need to be sent directly to a student's address on file, so please allow adequate time for check processing and mail delivery.
Application and more information can be viewed here:
For more information, contact the Bursar's Office.
The Nursing Program is a four-year program, run in partnership with the Jefferson School of Nursing of Thomas Jefferson University in Philadelphia, leading to a bachelor of science in nursing (BSN). Visit our Nursing Program page for more information.
Please note that for the first two years of the program, tuition/fees and financial aid will be administered by Bryn Athyn College. Once accepted and enrolled in the Thomas Jefferson University portion of the program, tuition/fees and financial aid will be administered by Thomas Jefferson University. Feel free to visit the following links regarding both tuition/fees and financial aid at Thomas Jefferson University.
Thomas Jefferson University Tuition/Fees