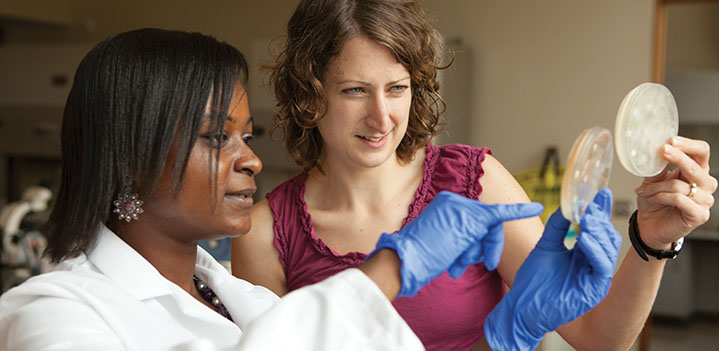 Nursing Program
The Nursing Program at Bryn Athyn focuses on nurturing the talents of students while providing field knowedge. Nurses from our program are known for their passion for helping others, strong sense of morality, and quality care they provide to patients, Students work to recieve a degree at Bryn Athyn before applying to attend the institution of your choice to receive your BSN Alumni have gone on to study at Jefferson, Gwynedd Mercy, Rutgers, Holy Family, and other institutions. Two track options are available:
2+2
Receive your A.A. at Bryn Athyn in two years.
Transfer to a nursing program of your choice for you final two years to receive your B.S.N.
4+1
Receive your Bachelors in any subject at Bryn Athyn and pre-nursing requirements.
Attend accelerated one or two year nursing program of your choice.
Nursing Track 2+2 Transfer Program
Students enrolled in the program spend the first two years completing core science and liberal arts requirements for a Pre-Nursing AA degree at Bryn Athyn College, prior to transferring to two years of nursing curriculum at an instituion of their choice. Bryn Athyn students seeking admission to an accredited institution for a BSN should start the application during or at the end of the fall trimester of their sophomore year. Students work closely with the advice of faculty during the admission process for transfer.
Students who wish to apply for the program shall submit a complete TJAPP application admission form that will include the following items:
Submit official transcripts from all postsecondary institutions. Transcripts should be mailed directly to TJAPP
International students must submit an evaluation of foreign transcripts by the World Education Service (WES) or comparable agency to TJAPP
TJAPP application fee (Currently $50.00)
Two letters of recommendation in TJAPP application
Personal Statement/Essay
For international students and students who are not U.S. Citizens, a Test of English as a Foreign Language (TOEFL) may be required. Please see the English proficiency requirement in next section below. The most outstanding candidates will be invited to Thomas Jefferson University for a personal interview.
The student must be making normal progress toward completing the prerequisite course requirements for the Nursing program
All prerequisite course requirements must be completed prior to enrollment
All prerequisite coursework can be completed at Bryn Athyn College or another accredited college or university (with at least 31 credits completed at Bryn Athyn College)
A grade of "C" or higher must be earned in each required course in order for the student to receive credit for the course at Jefferson College of Nursing
A cumulative grade point average of 3.00 or higher, and a science grade point average of 3.00 or higher
Students who have received college credits for certain prerequisite courses on the basis of the College Board Advanced Placement (AP) Examinations may transfer these credits to Jefferson School Nursing; no prerequisite science or math courses may be replaced by AP credit
Each student must provide two letters of recommendation through TJAPP: one from the designated Bryn Athyn representative and one from a professional or academic source. The Bryn Athyn College recommendation must include a statement as to whether the candidate is "recommended" or "not recommended," followed by an evaluation in narrative form commenting on attributes such as academic performance, civic engagement, and the student's ability to function in a health care and/or counseling setting with patient and client contact
Each applicant must complete a criminal background check, child abuse clearance, drug screening, and fingerprinting
Introduction to Biology for Nursing Students (Biology 124) 3 credits
Anatomy and Physiology I & II (Biology 210/220) 8 credits
Microbiology (Biology 250) 4 credits
General Chemistry I & II (Chemistry 110/111) 8 credits
Statistics (Mathematics 130) 4 credits
Introduction to Psychology (Psychology 101) 3 credits
Abnormal Psychology (Psychology 201) 3 credits
Human Development: Lifespan (Psychology 204) 3 credits
Nutrition (Health 110) 3 credits
College Algebra (Math 115) or higher 3 credits
Introductory Sociology (Sociology 110) 3 or 4 credits
Expository Writing (Writing 101) 3 credits
Writing About Literature (Writing 202) 3 credits
Religion: Any four religion courses (including residency requirement) 12 credits
First Year Seminar (FYS 101) 1 credits
Electives 6 credits

Six credits from among the following: Anthropology 110; Philosophy 101 or higher
** Students who have received Advanced Placement (AP) test credits may use them to replace Biology 124 and any non-science or non-math courses. AP credits may not be used for any other math or science prerequisites.
---
Nursing 4+1 Option
Students who have earned a bachelor's degree in any subject (usually Biology) and completed specific requirements may apply to accelerated one or two year nursing program of their choosing.
Degree and GPA Requirements
Bachelor's degree from an accredited institution
Minimum 3.0 overall GPA and 3.0 science GPA
Required Prerequisite Coursework
| | |
| --- | --- |
| Course Subject | Credits |
| Anatomy and Physiology I w/Lab * | 4 |
| Anatomy and Physiology II w/Lab * | 4 |
| Chemistry I w/Lab ** | 4 |
| Microbiology w/Lab *** | 4 |
| Statistics | 3 |
| Nutrition | 3 |
| Electives | 38 |
| Total Credits | 60 |
* 8 total credits of A&P I and A&P II or 4 credits of Human Anatomy and 4 credits of Human Physiology. Labs must be included.
** 4 total credits of Chemistry I, must include lab. *** 4 credits of Microbiology, must include lab.
Prerequisite courses must be completed:
Within ten years of application
With a grade of a C or better. Courses taken pass/fail or courses without a letter grade will not satisfy the prerequisites.
Credit may be earned through AP, IB or CLEP for All, non-science prerequisite coursework.
Forms
Our Faculty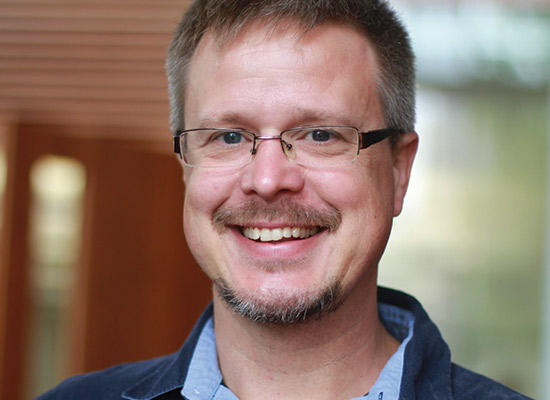 Head of the Biology Major and Science Department Chair, Associate Professor of Biology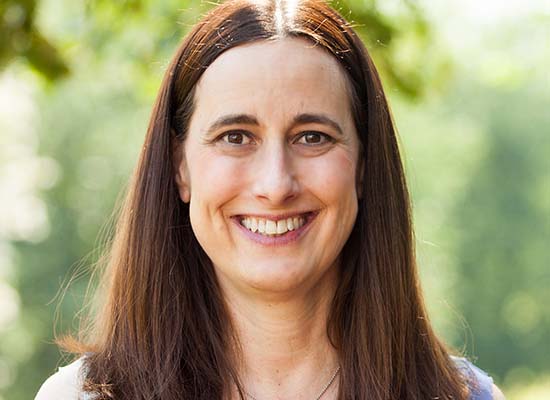 Dean of Students, Assistant Professor of Nutrition, Director of Sports Performance Nutrition