BAC Goes to the MA-ESA Annual Conference
On Saturday, April 22, a group of Bryn Athyn College professors and students traveled to Stockton University for the annual conference of the mid-Atlantic chapter of the Ecological Society of America (MA-ESA). Five posters from Bryn Athyn College were presented, setting a BAC record for most posters presented at a single conference. Professors Fredrik Bryntesson, Ph.D., Eugene Potapov, Ph.D., and Ed Higgins, M.D., led the group at the conference, and were joined by alumnus Michael Rodgers (BS '13), and current students Justin Ball, Derek Buss, Elizabeth Snyder, and Eric Rossi.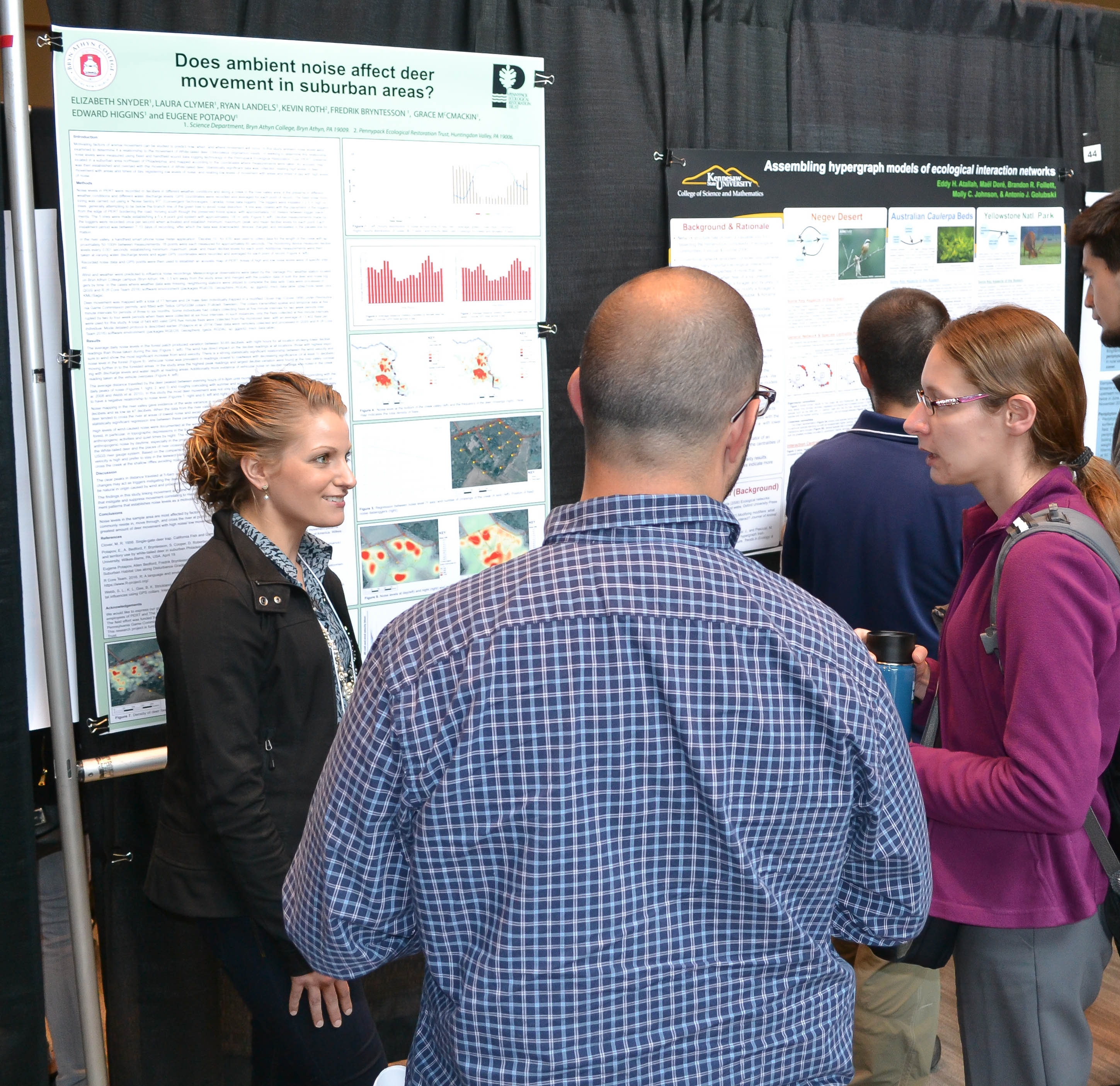 This was the tenth consecutive year that the deer study has presented posters at the MA-ESA conference, providing many BAC students with the opportunity to experience academic presentation in a recognized public forum. In addition to the professors and students in attendance this year, there were six more authors on the papers that were presented: current students Laura Clymer and Ryan Landels, alumnus Joe Kadelock (BS '16), alumnus and lab instructor Grace McMackin (BS '12), and two Pennypack Ecological Restoration Trust employees, Brad Nyholm and Kevin Roth, who is also an alumnus (BS '15).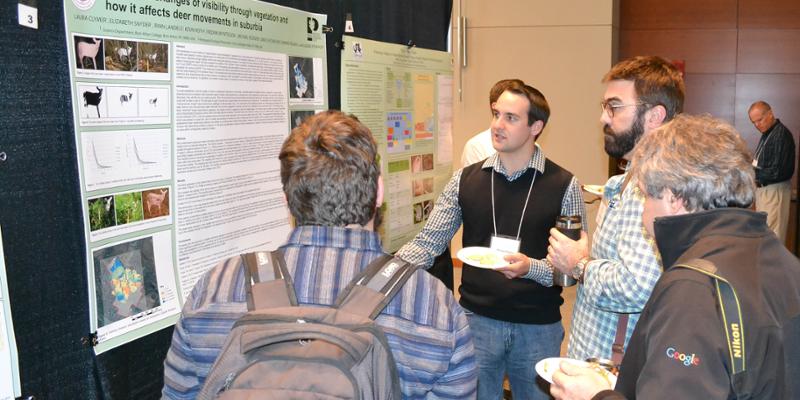 Professor Bryntesson says the deer study has enabled investigators to learn many new features of suburban white-tailed deer movement and behavior, and this knowledge is useful for deer management. He adds, "Presenting work at scientific conferences, or being co-authors on publications, is unusual for undergraduate students, and is excellent for their education, experience, and resumes."
Learn more about the Bryn Athyn College Deer Study.