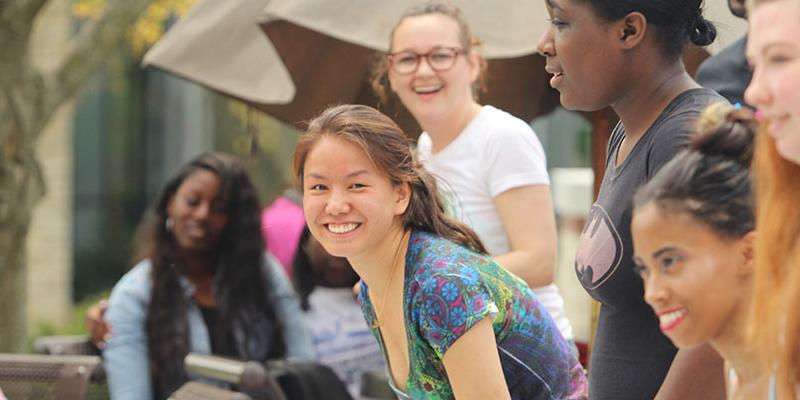 Community Service Organization (CARE)
At Bryn Athyn College, community service is closely tied to our mission. We believe strongly in the importance of serving others, which is why CARE, our community service organization, is one of our strongest and most popular student organizations.CARE is completely student-led. The organization is run by a leadership team, and membership is open to all Bryn Athyn students. CARE members design, organize, and facilitate service projects and trips throughout the year, and both members and non-members are welcome to participate.
Some CARE events are spur-of-the-moment: a student sees a need and coordinates people to help, such as with packing supplies for Hurricane Katrina victims or spending an afternoon with children with special needs. Other events occur annually and are coordinated far in advance, including our school-wide Service Day (at the beginning of each academic year) or participation in our Nation's annual Martin Luther King, Jr. Day of Service.
Local Service Opportunities
CARE partners with a number of local non-profit organizations to arrange service opportunities for Bryn Athyn students. Recent service projects have partnered with:
Service Trips
Once or twice each year, usually during fall and spring breaks, CARE coordinates service trips to help those in need who are further away from campus than a day trip will permit. In the past, students and faculty have ventured to Arizona, Mississippi, Florida, Massachusetts, the Bahamas, and the Dominican Republic to paint, garden, refurbish and rebuild homes and churches, restore order to hurricane devastated areas, and run youth camps and activities.