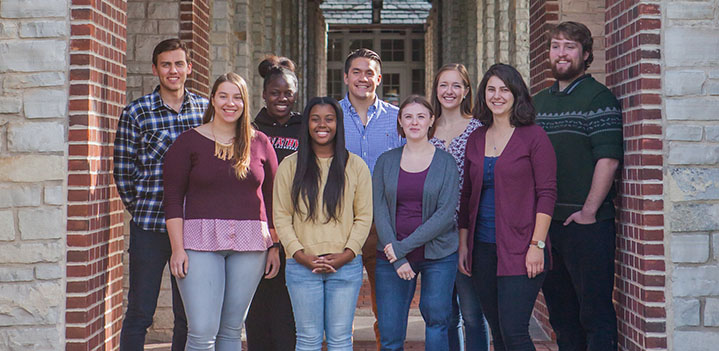 Student Government
At Bryn Athyn College, Student Government is our official student leadership organization. Members of Student Government participate in campus decision-making, serving as the official voice of the student body and liaison between students, faculty, and administrators.
Student Government Membership
Student government members are responsible for representing student interests to the wider campus community and for planning college-sponsored events. Student Government addresses issues that pertain to students and the quality of campus life, and provides communication among students, faculty, and the administration. Members include:
A representative from each class (freshman, sophomore, junior, senior)
Representatives from each of the major student clubs and organizations on campus
Two members-at large
Elections are held each spring for returning students and each fall for new students.
Representation of College Committees
One or more representatives from student government also sit on the following administrative committees or attend meetings of the following groups or departments:
Board Education Committee
Faculty Meetings
Judicial Hearing Committee
Marketing Committee
Outcomes Committee