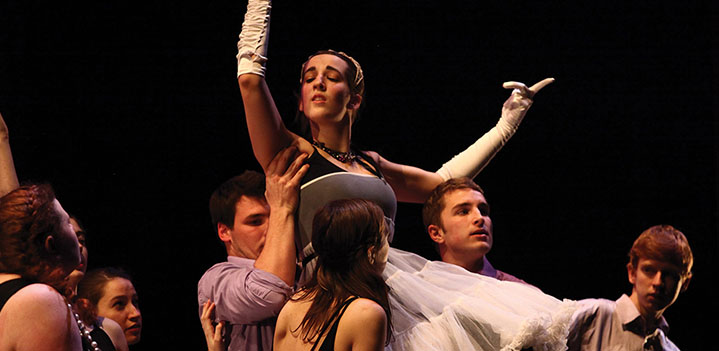 Dance
Dance is a Bryn Athyn tradition, and our ensemble performs several times throughout the year. The ensemble can accommodate a variety of levels of previous training, with opportunities for experienced dancers and beginners to participate. Students of all skill levels are welcome to be involved and find opportunities to be challenged, grow their skills, and enjoy performing. Our ensemble adds beauty and richness to campus events and gatherings. The program encourages self-expression, cooperation, and development of individual technique, while providing instruction in choreography and performance skills.
Choreography includes a number of styles of dance:
Modern
Contemporary jazz
Theater jazz
Hip hop
Ballet
Tap
Our sunlit dance studio in the Asplundh Field House provides a picturesque practice space, and the state-of-the-art Mitchell Performing Arts Center serves as our stunning performance venue.