Student Employment Opportunities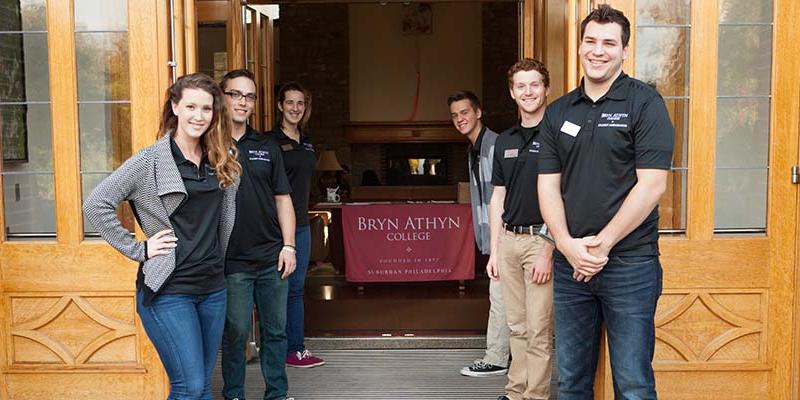 Student Employment Opportunities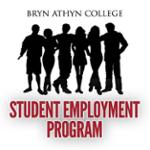 Bryn Athyn College's mission of the Student Employment Program (SEP) is to provide students with meaningful work experiences that build practical skills particular to a certain function and general skills such as punctuality, discipline, honesty, thoroughness, teamwork, and problem solving. This experiential education is a key aspect of a student's educational experience.
Available Positions
Gardening is a fun, wholesome, rejuvenating and a spiritual experience for many. On the Bryn Athyn College Garden Crew, we work with sustainable practices while enhancing the aesthetic beauty of the campus. We approach gardening holistically, and thus your experience on the crew will be well rounded. We plant, weed, and maintain the flower and vegetable production gardens on the college campus. This is an outdoor job and the crew will work in the heat and cold, get dirty, work around bees, and various plant material. The work can range from detail oriented work such as weeding and tending beds to heavy work such as using weed whackers and mulching. You will want to wear clothes that are appropriate for such work (closed toe and heel shoes). If hired, bring plenty of water to keep hydrated, even when it's colder. This is seasonal work (spring through autumn; summer work is available to local students).
Employee Expectations
5-10 hours/wk, mornings, March through November (summer work is available to local students)

Punctuality, ability to stay on task, work with integrity, and complete given tasks with efficiency and quality; take initiative and pride in your work

Keep track of tools, use them safely and appropriately, and return them when done

Report any damage to the tools, equipment, or gardens to the supervisor

Dress appropriately (closed shoes, shorts must come to mid-thigh or longer, shirts w/sleeves must be worn)

Give supervisor 48 hours notice by text, call, or in person if you will miss a shift

Keep on top of your academic work; it is your responsibility to balance employment with your school assignments
Interested applicants are invited to complete an SEP application (attached) and submit it with a current resume to college.jobs@brynathyn.edu .
Residence Life has extended the RA Application period to Wednesday Feb 24 at 5:00pm. RAs are an integral part of the residence hall experience as student leaders who help foster a positive living environment for all. Don't have much prior leadership experience but want to make a difference or gain leadership skills? Then the RA position is a perfect opportunity for you!
Commuters and previous residents are welcomed to apply!
Compensation: The pay for the entire year is $5000 as a traditional weekly paycheck but can be put directly towards housing or tuition by request.
Requirements for Consideration:
Applicants must have a 2.5 minimum GPA
Applicants must be in good disciplinary, academic, and financial standing.
Applicants must be full-time, undergraduate students (9-Credits)
Online Application: Please complete the online application below, and submit a resume to michael.austin@brynathyn.edu or justin.rallo@brynathyn.edu
Deadline to apply is February 24 by 5:00pm
This is a unique campus job with no set schedule. When snow, ice or other winter weather affects the Academy campus, the snow crew will be called upon to clean up and make the campus as safe as possible. You will be expected to plow snow manually, operate paddle blowers, back pack blowers, spread salt, carry between 25-50 lb salt buckets/spreaders, and work long hours, typically between 9-20 hours but they can be longer or shorter depending on the storm. The snow crew will work at any time there is inclement winter weather regardless of day or time. The snow crew may be asked to work across the entire Academy campus: Bryn Athyn College, Academy of the New Church Secondary Schools, Bryn Athyn Church Elementary School, Bryn Athyn Cathedral, and Historic District. If you live on campus & are interested in this assignment, submit an SEP application (attached) & your resume to college.jobs@brynathyn.edu
The Human Resources Office occasionally learns of local off-campus jobs that are appropriate for college students. The Director of Human Resources will announce these positions to students by email and by posting details on the Career Board in Pendleton Hall. Students are encouraged to contact the employer directly for more information and/or to apply by following the instructions on the posting.
Online Onboarding:
Students new to the College's Student Employment Program (SEP) are required to complete all employment forms, while students who have worked for BAC previously must complete just a new W-4 and new Residency Certification Form prior to their first day of work each year.
New SEP workers will be instructed to complete employment forms via online onboarding through our payroll system portal, with the exception of the I-9 form. New SEP workers are required to submit a completed I-9 form and show original ID to the Director of Human Resources as soon as possible after their start date. Acceptable ID is listed on p 3 of the form: I-9 Form
Student Interview Scorecard – for supervisor use only
SEP workers are a vital part of the College community, contributing to the growth and success of the College and adding a valuable skill set to their personal wheelhouse. If you have any questions, please contact us at 267-502-6038 or email college.jobs@brynathyn.edu.