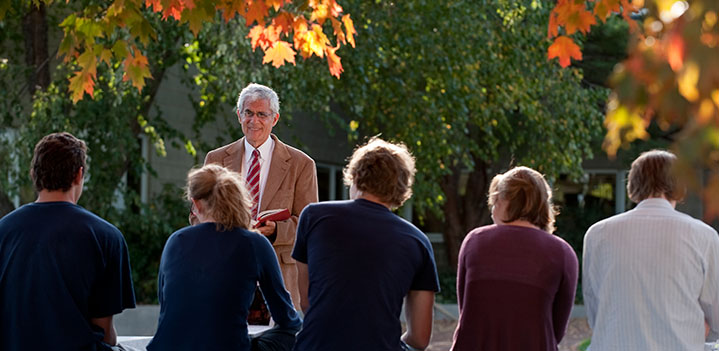 Religion Program
The study of religion is central to academic life at Bryn Athyn College. Religion majors have the opportunity to pursue a program that is unique to our institution. Nowhere else can you earn an undergraduate degree covering New Church theology and its special perspective on the Judeo-Christian Scriptures, world religions, and the application of religion to life.
Program Strengths
Within the Bryn Athyn College Religion major, you can choose to focus on one of a number of areas, including:
Evangelization and Outreach
Church History
Sacred Languages
New Church Philosophy
Religious Education
Hands-On Learning
Religion majors at Bryn Athyn have a wide variety of experiential education opportunities available to them, including:
Working as a greeter at Bryn Athyn Cathedral
Teaching at the local Bryn Athyn Church School
Leading tours about the history of religion at Glencairn Museum
Helping develop programs at the New Church Office of Outreach
Helping with education and outreach efforts at New Church societies in New Zealand, Ghana, and around the world
Spiritual Curriculum
As a Religion major, you'll study New Church doctrines in depth and complete a capstone project on a religious subject of your choosing. You'll also benefit from the resources of the Swedenborg Library and the wealth of knowledge from the graduate programs at our Theological School.
Our Faculty