Bryn Athyn, Pa. —
Dear Bryn Athyn College Community,
I am writing to you today to confirm that Bryn Athyn College will re-open for the Fall 2020 Term on September 8th with classes beginning on September 10th. Most of our classes will be made available in a hyflex format where students can attend in-person or virtually.
The Bryn Athyn College website has a COVID-19 section where regular updates and postings can be found on a variety of relevant subjects. There are specific bulletins covering academics, health services, residence life, student activities, and associated practices to deal with COVID-19. We encourage all our campus community to review the posted information on our COVID-19 Update page.
This summer has experienced on-going developments associated with COVID-19. Various parts of the United States have seen infection rates dramatically increase while other sections have remained relatively steady. Bryn Athyn College is located in Montgomery County, Pennsylvania where the infection rate has been relatively stable. Our leadership team has established sound working relationships with our county health officials, our medical advisors at Abington/Jefferson Health System and an association of other colleges/universities in the county. We have collaborated with these organizations and have incorporated the best available knowledge into our planning and preparation to re-open this September.
Our plans include the understanding that students, faculty and staff members may have safety concerns that would require them to attend/teach/work remotely due to health risks associated with the individual or their immediate family. We will work with every individual to determine what are the best options for them to attend or work remotely.
Our students have indicated a very strong preference to attend class in-person as well as participate in other aspects of student life. We will do our best to provide an environment that keeps our campus as safe as possible from COVID-19. There are, of course, no guarantees. The best prevention approach is for all students and employees to strictly follow the personal protection guidelines posted on our website. Our commitment is to offer a quality education and a meaningful college experience, while taking necessary precautions to mitigate the spread of COVID19 on campus. We all look forward to seeing our students, whether returning to campus or attending virtually, and thank you all for your support. See you in September!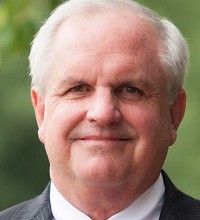 Brian Blair
President
Bryn Athyn College