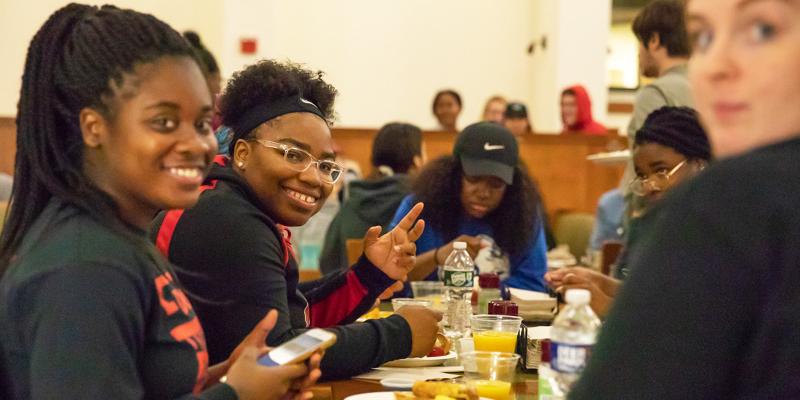 Dining Location Hours & Menus
SAGE looks forward to serving you this year with fresh, wholesome, from-scratch food using seasonal, locally sourced ingredients. Menus are tailor-made just for your community and provide a range of items to please a variety of palates and meet a variety of dietary needs, including a comprehensive allergen filter.
Brickman Center Dining Schedule (Dine-in Mealtimes)
Brickman Center menu
Mondays – Friday

Breakfast
7:45 am – 9:15 am
Lunch
11:20 am – 1:20 pm
Dinner
5:00 pm – 6:30 pm
Saturday and Sunday

Brunch
12:00 pm – 1:00 pm
Dinner
5:00 pm – 6:00 pm
Retail Café Locations
*Please note the Lion's Café's limited hours due to social-distancing. Hours to be listed once available.

For long days or early mornings, most Bryn Athyn students find some part of their day to visit our made-to-order eatery. The Lions Café offers a delicious array of smoothies, coffee, burgers, salads, and more! Meals at the Lions Café can also be ordered online using the convenient mobile app.
Mobile Ordering App
Download our Transact Mobile Ordering for the Lions Cafe
Café Hours
Check back for 2022-2023 academic year hours which will be announced soon.