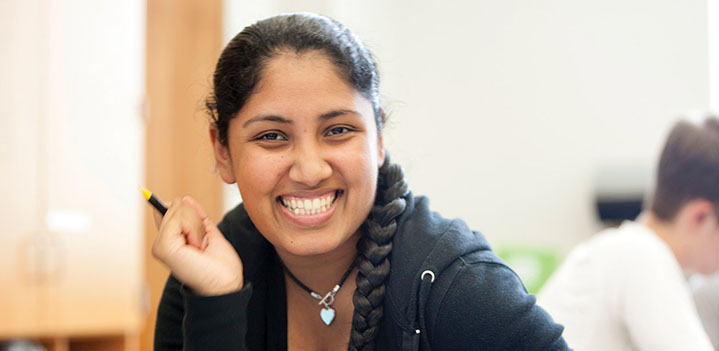 English and Communications Program
Majoring in English and Communications at Bryn Athyn College is about exploring the beauty and power of thought and language through written texts. As an English major, you will read, analyze, and write about a wide variety of literature—from the ancient to the contemporary, from various cultures and nations, and in a multiplicity of genres and forms. As students and families become increasingly concerned with finding the best opportunities in the job market, it is valuable to consider the language and critical thinking skills that the English major provides and how these and other related skills benefit English graduates in the workplace. Communication is important in any career—from management, law, and business, to writing, teaching, and research.
Program Strengths
Our English courses range from Classical, mythological, medieval, Renaissance, Shakespearean, and contemporary literature courses to courses devoted to the craft and analysis of creative writing, online communication, poetry, and film. Specialized courses focus on Victorian literature, the modern novel, children's literature, narratives about "madness," and so much more.
Our program emphasizes clear writing, analytic thinking, and creative expression Our faculty specialize in literary study, writing and rhetoric, graphic design, and digital competence.
Hands-On Learning
At Bryn Athyn, hands-on learning is built into the English major. You can choose to undertake an off-campus internship working for a website design company or publishing house. You can also pursue internships on campus at Glencairn museum, Cairnwood Estate, Swedenborg Library, the Writing Center, and the campus rentals program.

Some of our experiential education opportunities are well-established and clearly structured, while others are tailored more specifically to meet individual interests. And if there's not an existing internship to suit your needs, you can design your own!
On-Campus Internships
The Development Office for Bryn Athyn College offers internships in print and web-based publishing, media management, and marketing.
The General Church Office of Outreach provides students with opportunities to explore the various avenues of printed media.
Education Interns at Glencairn Museum learn and conduct museum tours, create and script tours, and assist with press releases and museum publications.
Off-Campus Internships
For internship credit, English and Communication students have been participating in many exciting projects, including:
Teaching English at an elementary school in Michigan
Teaching English as a second language to students and community members in Ghana
Working for a magazine in New York City
Forms
Our Faculty