The new turf installation at General Ronald K. Nelson Field is rapidly coming together, every day revealing a different stage of the process. Onlookers have been able to observe the field construction progress in a particularly delightful fashion as the surrounding fall colors have warmed the surrounding trees, making a vibrant stage for the unfolding project.
Observers would glance over one day to see the glowing orange bald cyprus trees, and then gasp with surprise as they notice that somehow, without their noticing, huge lights had been erected the previous day and now stand towering over the field, ready to illuminate future matches during evening hours. Just days later, a visitor might drive by to see the delicate yellow birch leaves glittering in the wind, and find that the sod has been removed from the field, the dirt has been packed down, and gravel has been layered on top.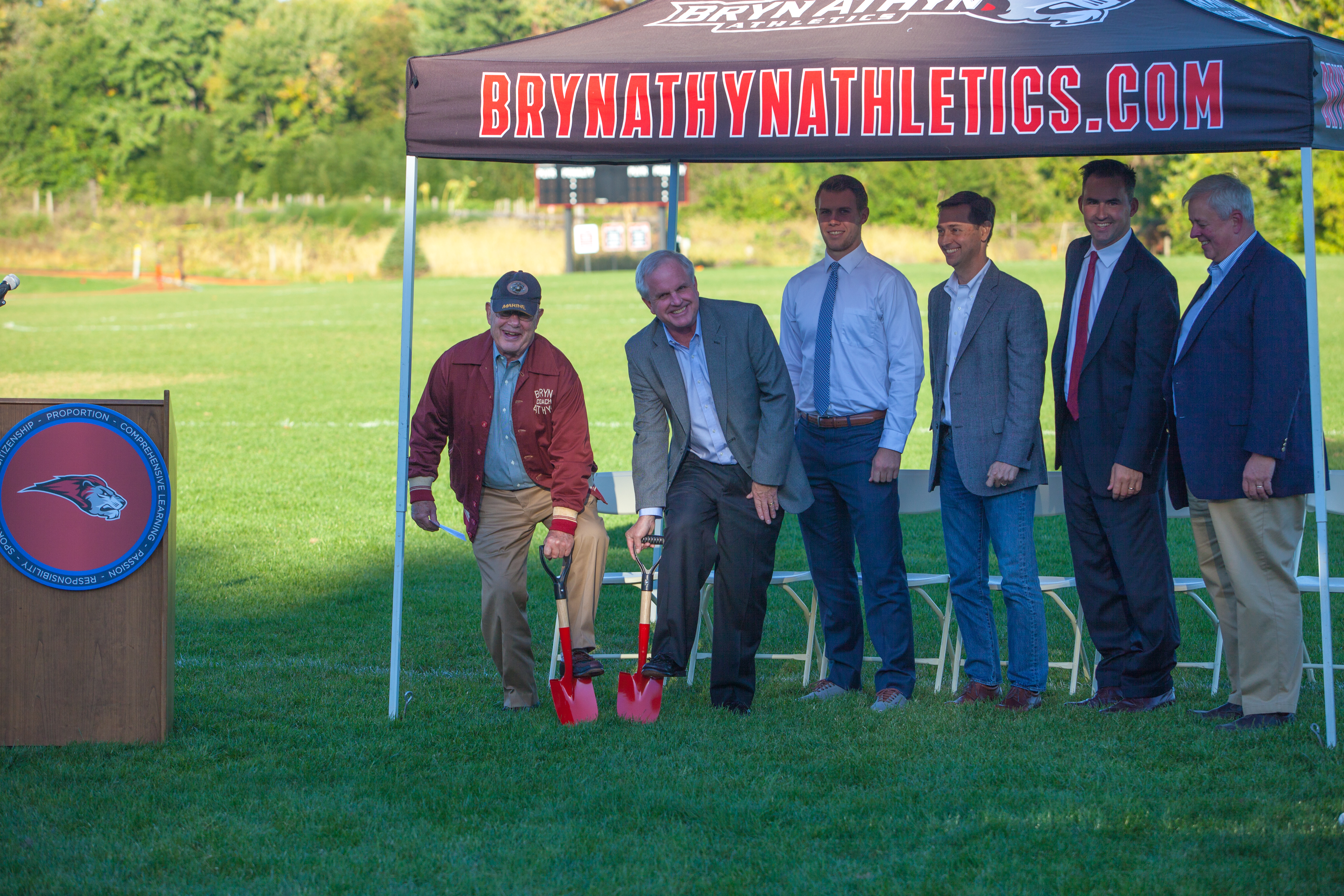 Groundbreaking took place on October 15th as part of Bryn Athyn College's Charter Day celebration weekend. On that sunny Saturday, the field was dedicated to Major General Ronald K. Nelson, a beloved former coach who is credited with beginning the College men's lacrosse program 50 years ago.
It's exciting to watch the efficient process of a project that will bring such benefit to the College community. The turf will be more resistant to inclement weather events, and the lights will allow game and practice scheduling to expand significantly. Field sport athletes and coaches are ecstatic and eagerly anticipate the field's completion, along with students who have been awaiting a space for increased intramural activity. Construction is slated to wrap up in December, making it ready in plenty of time for the lacrosse season this spring.