Over the past three months, students, faculty, staff, and library-goers have been knitting colorful squares to be assembled into an afghan for the charity project Warm Up America! Andi Sibley, reference and user services librarian at the Swedenborg Library, heard about the project and liked the way they encourage local involvement.
Sibley says, "Warm Up America! encourages communities to come together to knit and crochet and then donate their products to local hospitals, shelters, or charities, so we are giving it to the Bryn Athyn Cares refugee group. We love that we are able to do this fun project and give it to a local family."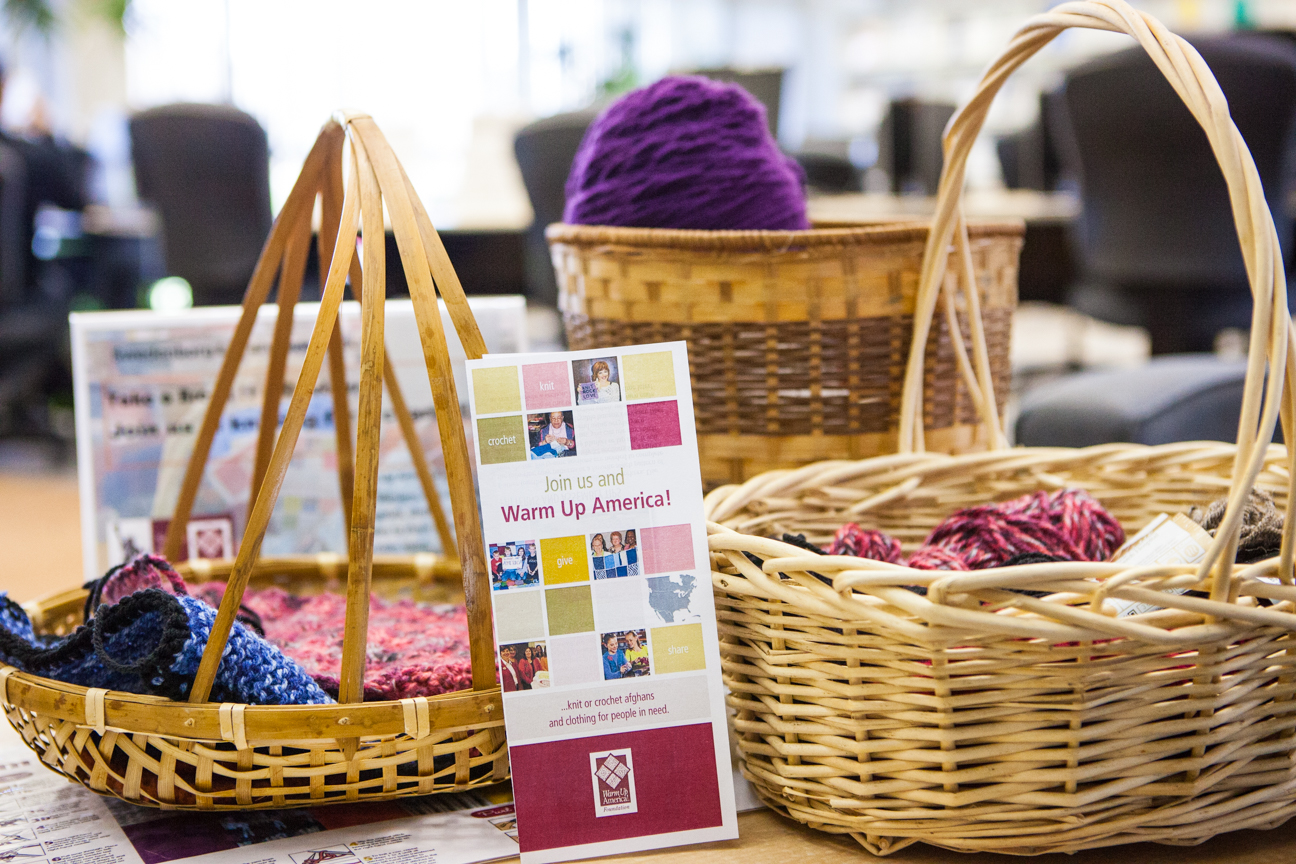 Tykah Echols, a student at Bryn Athyn College, works at the library and knitted four panels for the afghan. She says, "I had almost forgotten how much I love to knit when the knitting table appeared at the library and I got an excuse to do it again!" She has been knitting since she was about five years old, having learned by watching her mom knit for hours on end. Tykah says, "It was so wonderful rediscovering this craft that I have enjoyed all my life. Plus, the final product is not only useful, but beautiful too!"
This project was such a hit that it will likely return next winter. Sibley says that librarians are always interested in finding ways in the library to offer creative outlets for stress relief, like the coloring table that is set up on the main floor. Other ideas have come up, like doing a lego table or board games and tech toys. She adds, "Yarn arts seemed like an easy way to get started, have fun, and be creative."
While students, staff, and other library guests benefit from the stress relief of crafting, the refugee family receiving the blanket will have a warm reminder of the goodwill and support from their local community.