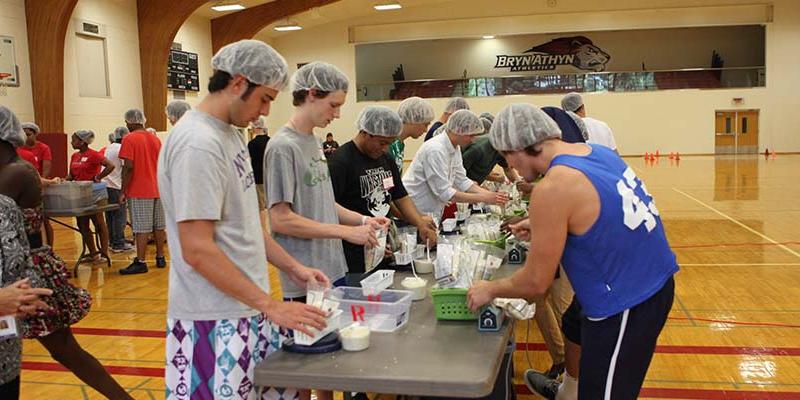 Service Learning
At Bryn Athyn College, our mission is to enhance students' civil, moral, and spiritual lives. To that end, we believe being of use to others is a important aspect of civil and spiritual education.
Service learning is integral part of our academic program. Our Core Program requires every student to participate in at least one credit of experiential education, and service learning is one way to fulfill that requirement. But service at Bryn Athyn isn't just for credit. It is a tool for expanding your worldview, for thinking about others, for developing a new perspective, and for putting your studies into action.
Service Opportunities
There are many ways to get involved in service at Bryn Athyn. You may find yourself painting a mural at the local YMCA, planting saplings at a nearby nature center, or taking inner city kids to the Please Touch Museum in Philadelphia.
You may join CARE, our student-led community service organization, for a service event or trip during the year. They regularly plan local outings, on-campus events, and week-long service trips.
Whether you spend a few free hours helping at the Ronald McDonald House, or a week in New Jersey rebuilding hurricane-torn homes, we believe that helping others will have a positive impact on your studies. Because at Bryn Athyn College, your education is not just about you. It's about your potential to make an impact on the world.