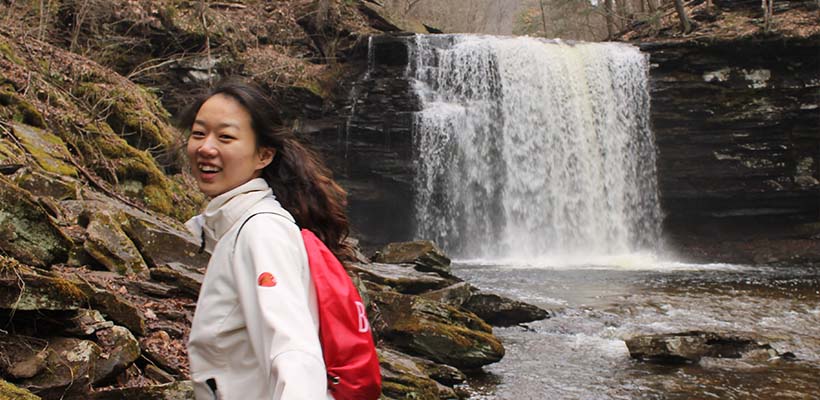 Mission
Research at Bryn Athyn College is funded in part by the Bryn Athyn College Research Fund, the E. Bruce Glenn Research Fund, the Grant Doering Research Fund, and the Sherri Rumer Cooper Research Fund. These funds are administered by a faculty research committee.
Part of the mission of Bryn Athyn College is to promote scholarship and research showing connections between the Heavenly Doctrines and secular knowledge. As E. Bruce Glenn says in A Perspective on New Church Education, "…the true growth of the Academy is finally to be measured in the growth of its new vision in the realm of ideas, and the application of those ideas to the work of New Church education. This requires time, zeal, money, and above all, the efforts of those who are in the sphere of intellectual endeavor and can bring together those things needed to produce true research for the distinctive uses of this institution." (237-238). "Educationally, this means applying the doctrines through research." (239).
The E. Bruce Glenn Research Fund supports original research projects that build up resources with a New Church perspective in the academic disciplines.
The Bryn Athyn College Research Funds are open to all full-time and percentage-time College faculty who have completed a development study. The Bryn Athyn College research committee supports scholarly work by college faculty members leading to academic publication in the form of books, papers, reviews, presentations, etc.
The Grant Doering Research Trust Fund is an endowment held by the Pennypack Ecological Restoration Trust (PERT) to support research and education projects with Bryn Athyn College. This fund originated to support research on PERT preserve property in collaboration with College faculty and students to aid with management and restoration efforts at the Trust.
The Sherri Rumer Cooper Research Fund honors the vision and legacy of Dr. Sherri Cooper by supporting undergraduate science research at Bryn Athyn College. The fund focuses on three areas:
Support for undergraduate students engaged with science projects
Support for faculty members mentoring students or leading projects
Support for research expenses
Research & Our Majors
All of our majors are supported by research opportunities. As a biology major, you might join the Deer Study and track the movement patterns of white-tailed deer. As a history major, you might delve into the Archives and explore the cultural impact of the Bryn Athyn Historic District. As a psychology major, you could work under a clinical psychologist, examining traits of autism.