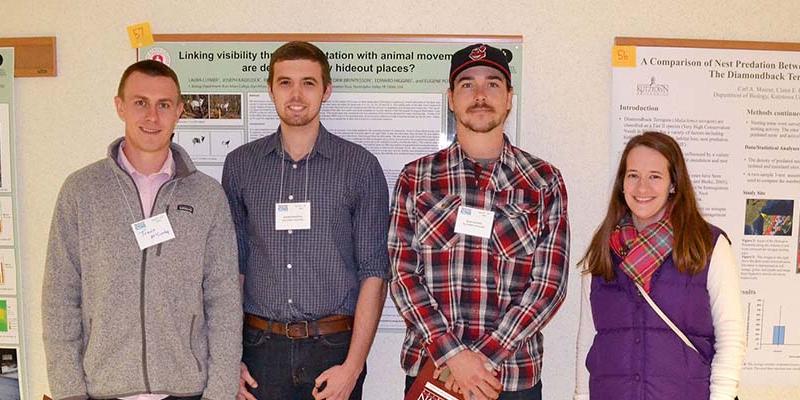 Student Research Opportunities
In addition to course-related research and capstone research projects, there are a variety of research opportunities for students to pursue. For example, as a biology major, you might join the Deer Study and track the movement patterns of white-tailed deer. As a human society major, you might delve into the archives and explore the cultural impact of Bryn Athyn's Historic District. As a psychology major, you could work under a clinical psychologist, examining traits of autism.
Bryn Athyn College's Deer Study, support by the Doering Fund, is one of our most high-profile research projects. In this on-going project, faculty and students collaborate to track white-tailed deer fitted with high tech GPS/GSM radio collars in the suburban oasis of the Pennypack Watershed. Findings from this ongoing study are presented at major conferences and published regularly, giving students the unique opportunity to co-author scientific papers and experience project presentation at a professional level.
The Sherri Rumer Cooper Research Fund honors the vision and legacy of the late Dr. Sherri Cooper by supporting undergraduate science research at Bryn Athyn College. The fund focuses on three areas:
Support for undergraduate students engaged with science projects

Support for faculty members mentoring students or leading projects

Support for research expenses
Recipients: