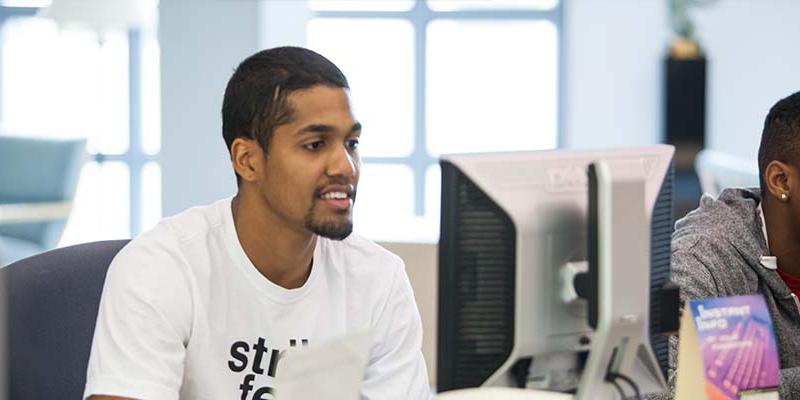 Electronic Resources
The Swedenborg Library subscribes to a number of electronic resources to support students, faculty and patrons in their research and education.
To access these resources, you will be required to login through OCLC's EZProxy using your campus username and password. Please contact the Library circulation desk or the BAC Helpdesk if you need assistance.
Databases
Birds of the World (BOW)– A powerful new resource that brings together scholarly content from four celebrated works of ornithology—Birds of North America and Neotropical Birds with Handbook of the Birds of the World Alive and Bird Families of the World into one rich and colorful hub where you can find comprehensive, authoritative information on birds.
Credo – an online library that provides access to the full text of hundreds of highly regarded and popular reference titles. Entries are enhanced with images, sound files, animations and videos.
Credo Contemporary Issues and Controversies Collection – covers a number of topics relevant to daily events.
Encyclopedia Britannica – a multimedia encyclopedia and dictionary.
Facts on File News Services – full text of the Facts On File World News Digest since 1940.
Gale – provides access to two collections: Eighteenth Century Collections Online, a full text database of books, sermons, essays, and other works published in the 18th century, and Academic OneFile, which includes citations, abstracts, and full text of English and foreign-language works in the subjects of philosophy, science, medicine, religion, the arts, history, geography, and law.
JSTOR – collection of academic journals.

PsycARTICLES – full text of nearly 80 landmark journals in behavioral science and related fields ranging from education, to nursing, to business, to neuroscience. | Learn from tutorials on how to use this resource.
Science Direct Health and Life Sciences – access to books and journal articles in the biological sciences.
Statista – find statistics, consumer survey results and industry studies from over 18000 sources on over 60000 topics on the internet's leading statistics database.
Open Access Resources
Moodle
Bryn Athyn's online Moodle site allows students to access power points, class notes, and other course materials.
Contact