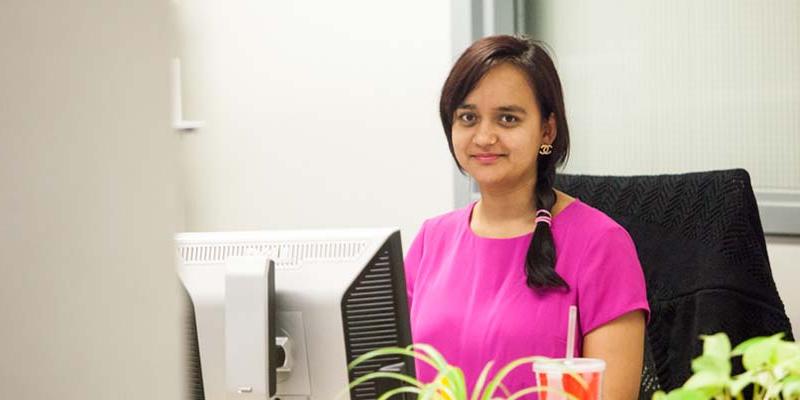 Faculty Services
Welcome Faculty! The staff of the Swedenborg Library provides special library services to support instruction, research, and information literacy.
Faculty Orientation
For a personalized tour of the library, an introduction to our staff and services, and an opportunity to ask questions and to discuss information needs, contact Library Director Carol Traveny at 267-502-2531 or by email at Carol.Traveny@brynathyn.edu to schedule an appointment.
Reference/Research Assistance
Our librarians are available to assist you or your students with reference or research questions in-person during weekday library hours or by email or phone. You can also schedule an appointment by contacting Andi Sibley at 267-502-2654 or at Andi.Sibley@brynathyn.edu
Information Literacy
The library offers hands-on information literacy and research skills classes customized to your students' needs. To book an instruction session with one of our librarians or the archivist, contact Andi Sibley at 267-502-2654 or at Andi.Sibley@brynathyn.edu
Reserves
We encourage faculty to place textbooks or other course materials on reserve for student use in the library. To place any item on reserve, contact Janet Lockard at 267-502-2536 or by email at Janet.Lockard@brynathyn.edu
Be sure to note any specific instructions for the use of the reserve item, and include your initials, course title, and for which academic term or terms you wish it held.
Reserve Options
In-Library Use Only – Borrowers show ID card at the desk to pick up the item. The ID card must have a current library barcode.
Overnight, 2-Day or 3-Day Reserve – Item is checked out only in the last hour before the library closes and returned within the first hour on the date due. There is a $1 charge per item after the first hour, and 50 cents for each additional hour the item is overdue.
Interlibrary Loan
Interlibrary loan (ILL) allows students, faculty and staff of Bryn Athyn College to access material that is not in the Swedenborg Library collections. This includes print books (delivered by mail) and journal articles (delivered electronically.) For questions regarding Interlibrary Loan services, contact Gwynne Bevan at 267-502-2517 or at Interlibrary.Loan@brynathyn.edu
Copyright
For information, guidelines and access to the Copyright Clearance Center. For questions and additional information, contact Andi Sibley at 267-502-2654 or at Andi.Sibley@brynathyn.edu
Book Purchase Requests
The library strives to provide materials that support Bryn Athyn College curriculum. We encourage faculty to recommend library resources for purchase through their department heads. Choice Reviews (an online resource published by the Association of College and Research Libraries) provides peer-reviewed recommendations on books and other subject-specific materials. It is available to faculty at http://choicereviews.org/
For book orders or if you need assistance accessing Choice Reviews, contact Tara Earnest at 267-502-2483 or at Tara.Earnest@brynathyn.edu. For major purchases, contact Carol Traveny at 267-502-2531. Faculty may also submit requests for purchase in person or by email.
Book a Room
To schedule use of the Friends Room (Main level), Room 301 (Computer Lab, Upper level), or the Seminar Rooms (Upper level) contact Andi Sibley at 267-502-2654, or at Andi.Sibley@brynathyn.edu
Contact